Unmatched Golf Cart Solutions at Our FT. Lauderdale Dealership
Beachside Golf Cars in Ft. Lauderdale is your premier destination for all your golf cart needs! With a passion for exceptional customer service and a commitment to providing high-quality products, Beachside Golf Cars have become a trusted name in the industry. Whether you're looking to purchase a new golf cart, add some accessories to an existing golf cart, need professional servicing, or want to explore our rental options, our Ft. Lauderdale location has everything you need to enhance your golf cart experience!
Welcome to the premier destination for all things golf carts in the picturesque city of Fort Lauderdale. Our FT. Lauderdale golf cart dealership stands as the ultimate choice for golf enthusiasts and urban commuters alike.
Contact Beachside Golf Cars today so we can better learn how we can assist you!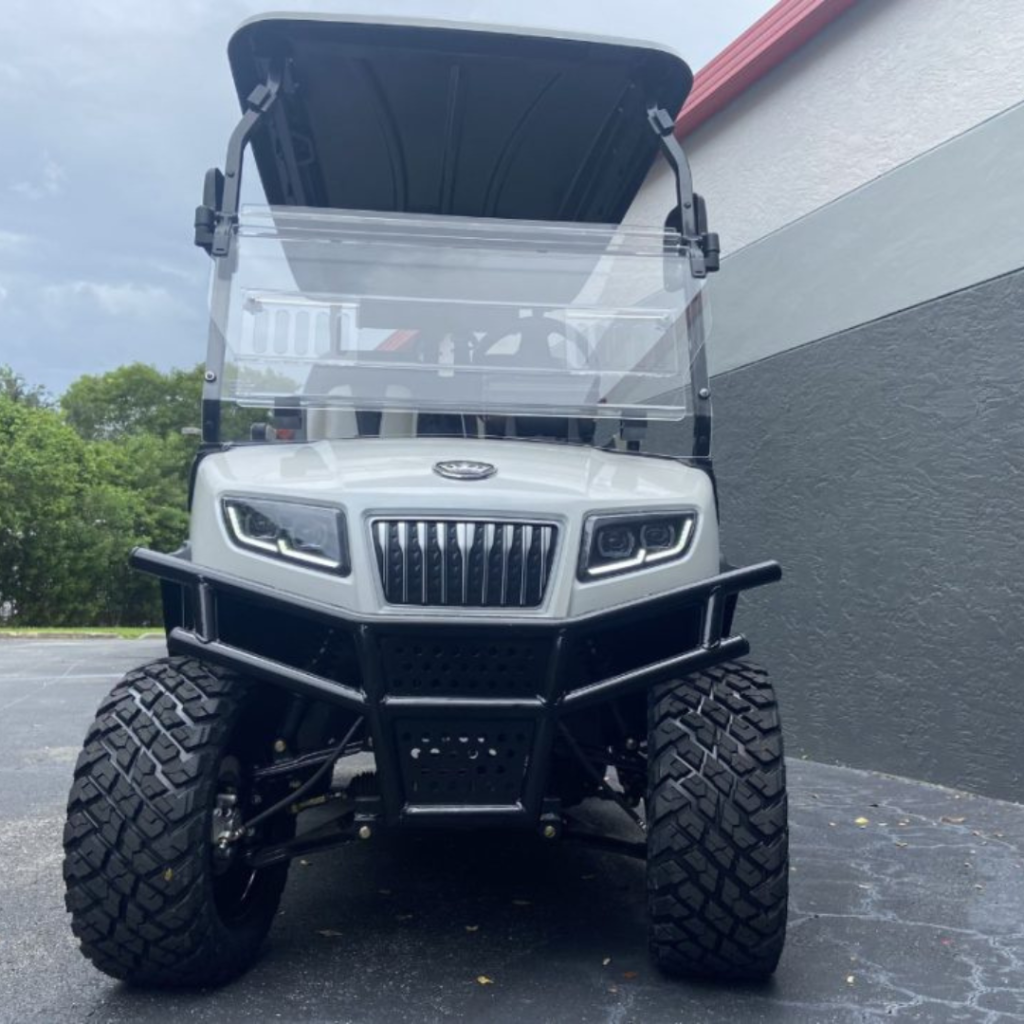 What Makes Ft. Lauderdale Great for Golfers
Ft. Lauderdale is a golfer's paradise, offering a stunning array of world-class golf courses and picturesque landscapes. With its year-round temperate climate and abundant sunshine, this thriving coastal city attracts golf enthusiasts from all over the world. Whether you're a seasoned pro or a beginner, Ft. Lauderdale provides the perfect setting for indulging in your favorite sport. At Beachside Golf Cars, we understand the unique needs of golfers in this vibrant city, and we are dedicated to providing you with the finest golf carts and services to enhance your golfing experience.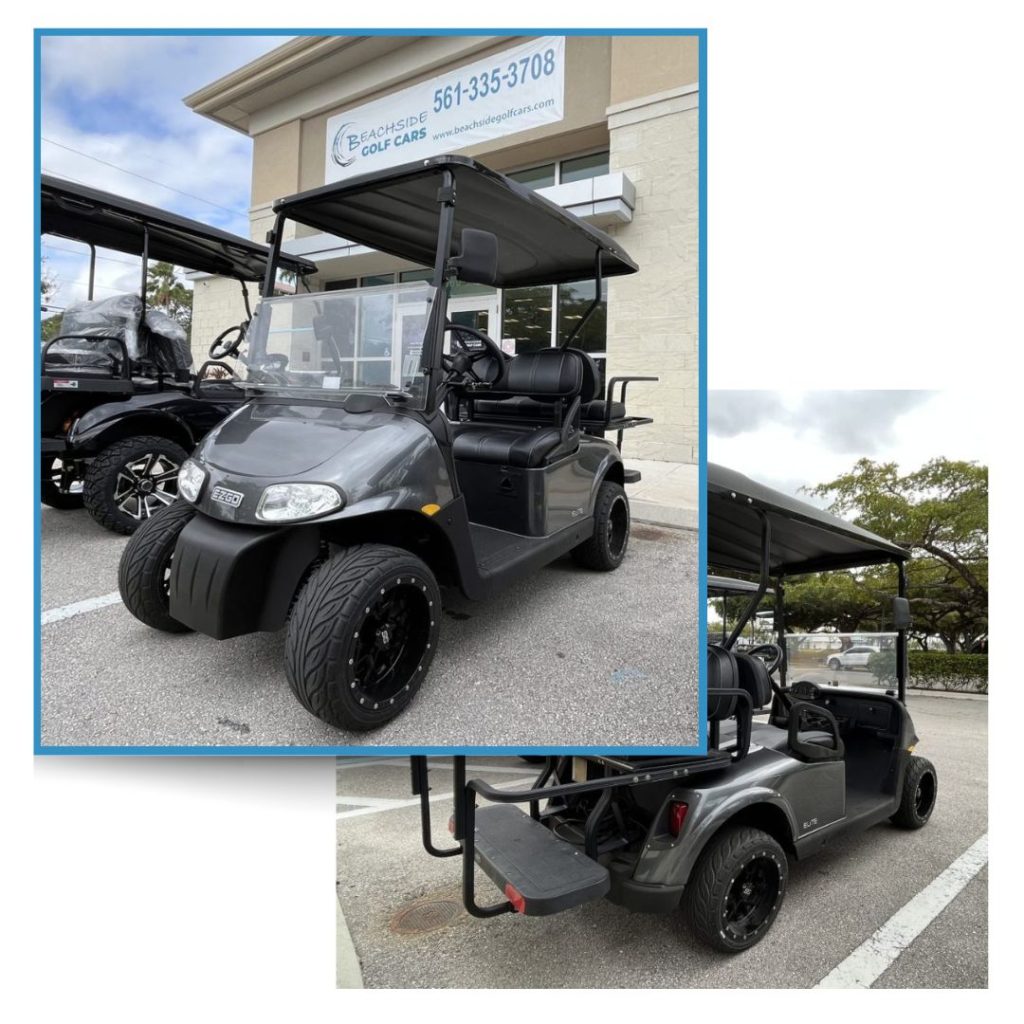 Explore Our Extensive Inventory
At Beachside Golf Cars, we offer a vast selection of golf carts to cater to every preference and budget. Whether you're looking to buy or rent, we have a wide range of options to choose from. Our inventory includes both electric and gas-powered carts, allowing you to select the one that best suits your needs. Additionally, we offer customizable options for those seeking a personalized touch. Our golf carts are equipped with lithium batteries, ensuring optimal performance and eco-friendliness.
Our dealership boasts an impressive and diverse selection of golf carts to cater to your unique preferences and needs. From classic designs that exude sophistication to modern, technologically advanced carts, we have an option for every discerning customer. Our expansive range ensures you'll find the perfect match that aligns with your style and requirements.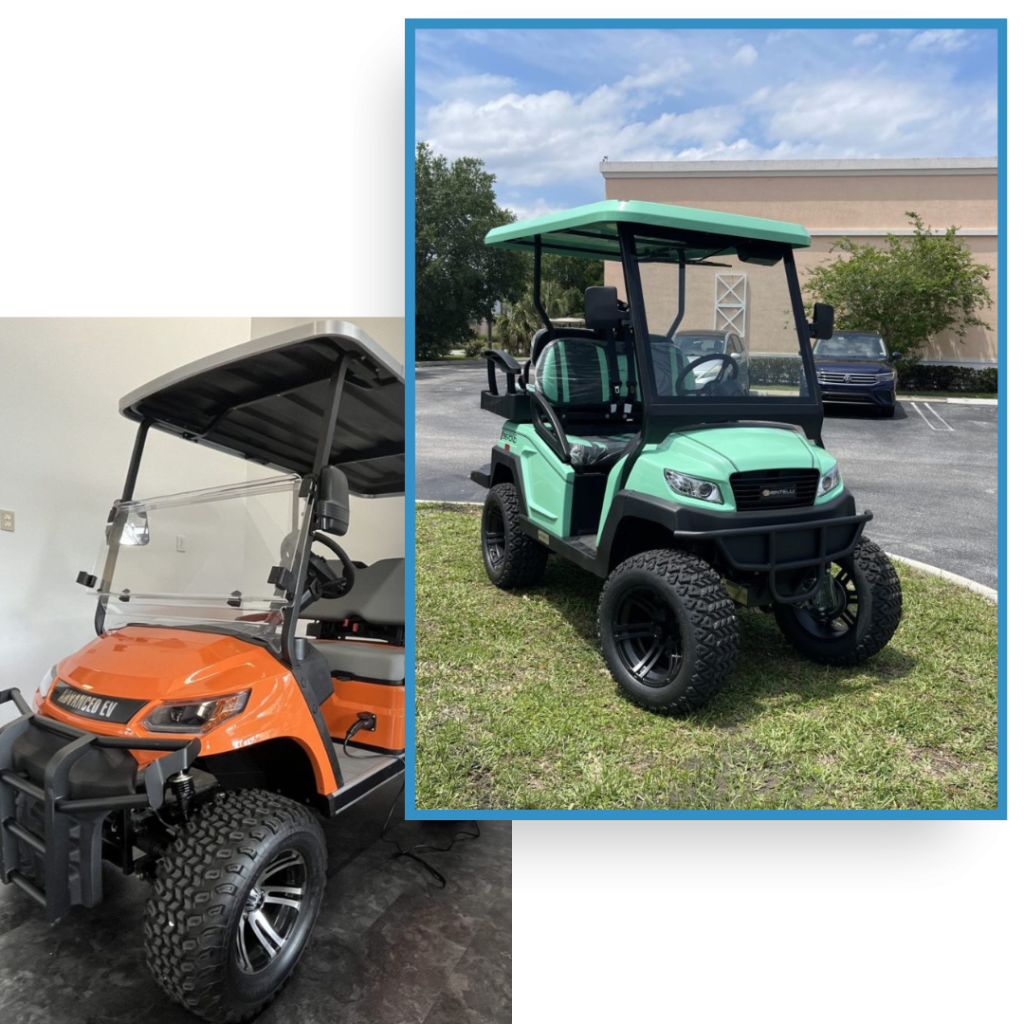 Located in the heart of Ft. Lauderdale, our showroom and service center offer a convenient and accessible destination for all your golf cart needs. Our state-of-the-art facility is staffed by a team of knowledgeable and friendly professionals who are passionate about golf carts. With over eight years of experience in the industry, Beachside Golf Cars has grown from a small garage operation into a leading golf cart dealer in Florida. We expanded into Ft. Lauderdale to better serve the local community by providing exceptional customer service and top-quality products to our valued clients.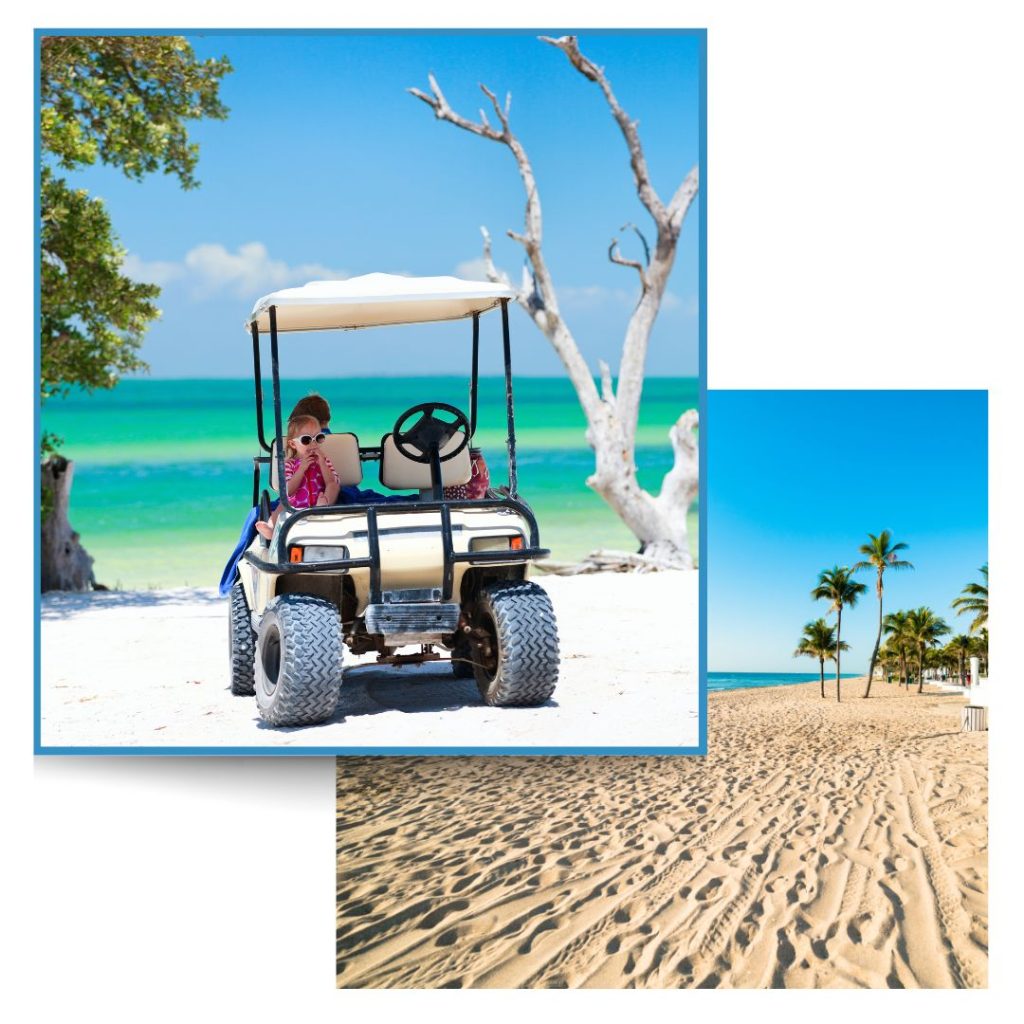 Why Choose Beachside Golf Cars?
At Beachside Golf Cars in Ft. Lauderdale, we pride ourselves on being more than just a golf cart dealer. From the moment you step foot in our showroom, you'll be greeted by a knowledgeable and friendly team that is passionate about golf carts and committed to exceeding your expectations. With our extensive selection of golf carts, competitive pricing, and financing options starting at 0%, we offer the perfect solution to match your needs and budget. Our transparent and honest approach ensures that you'll never encounter any hidden fees or surprises. Whether you're looking for service and maintenance, customizable options, or rentals for a short-term golf cart experience, our dedicated technicians and staff are here to provide the highest level of service and expertise.
We understand the significance of investing in a reliable golf cart. Each cart in our inventory undergoes rigorous inspection, ensuring you receive a vehicle that not only meets but exceeds your expectations in terms of performance and durability.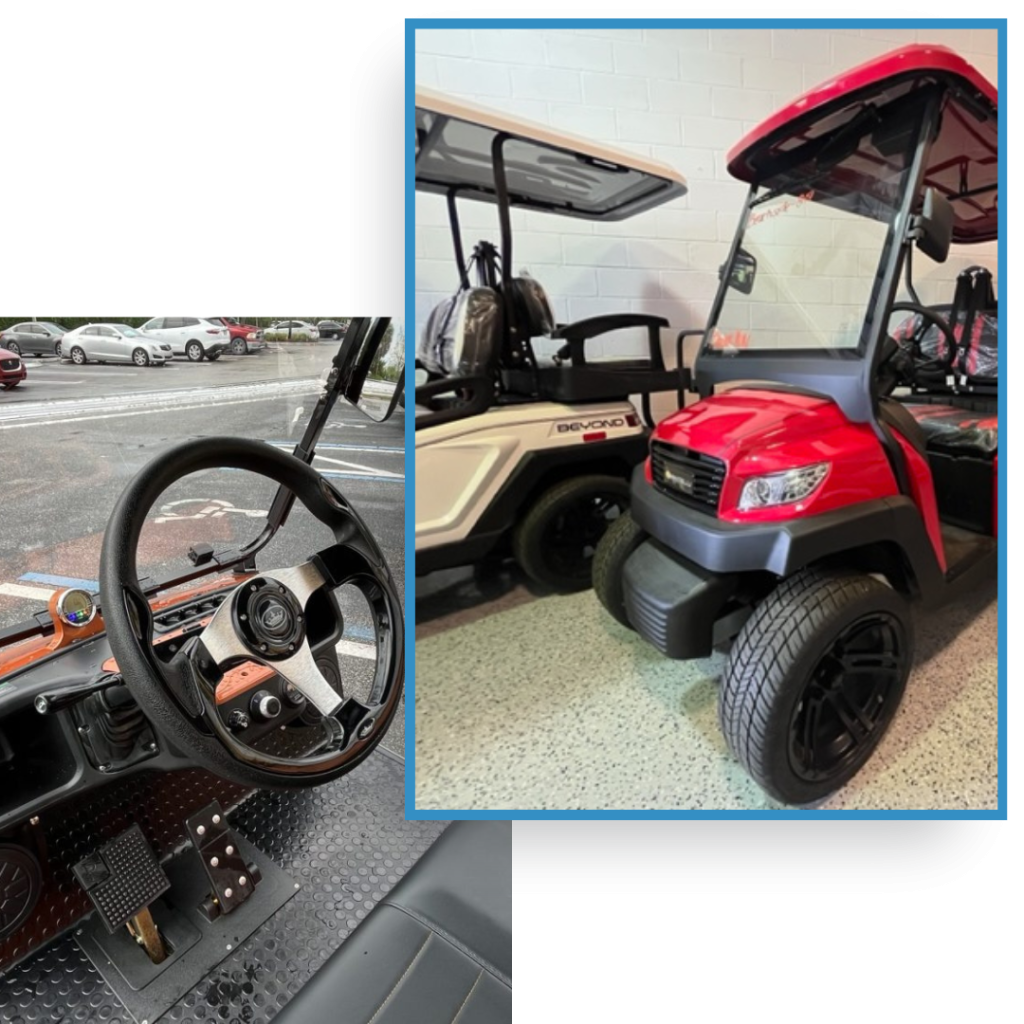 Our dedicated team of golf cart experts is committed to providing you with a seamless buying experience. Whether you're a seasoned golfer seeking a specialized cart or a city dweller looking for an eco-friendly transport solution, our experts are here to guide you. We listen to your needs and preferences, offering tailored recommendations to help you make an informed decision.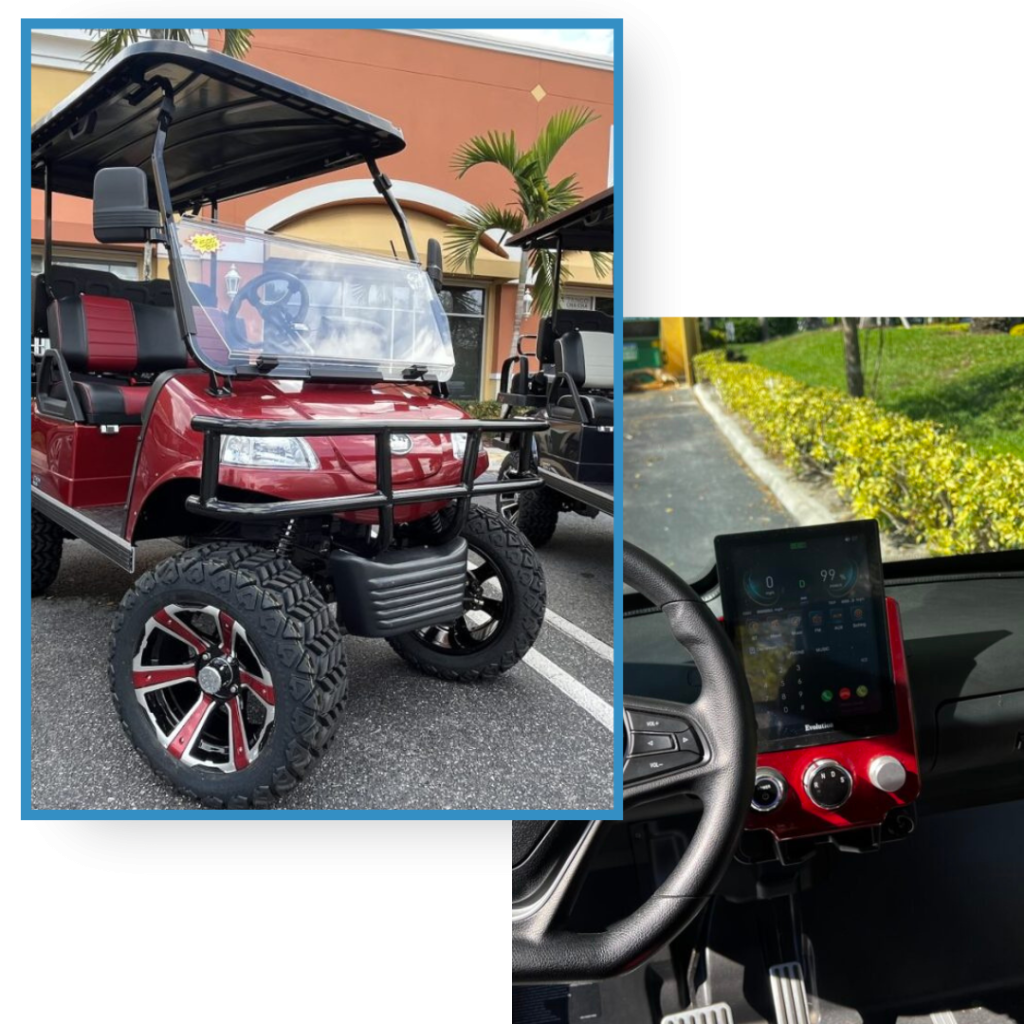 Our relationship with you doesn't end once you drive off with your chosen golf cart. Our service doesn't stop at sales; it extends to comprehensive after-sales services. Our skilled technicians are equipped to handle maintenance, repairs, and upgrades, ensuring your cart remains in optimal condition throughout its lifespan.
Visit Beachside Golf Cars in Ft. Lauderdale Today!
Nestled in the heart of Fort Lauderdale, our golf cart dealership provides a gateway to an elevated lifestyle. Experience the convenience, efficiency, and enjoyment of owning a premium golf cart in a city known for its beauty and elegance. Whether you're navigating the golf course with finesse or cruising through the city streets with flair, our FT. Lauderdale dealership is your partner in accessing top-tier golf cart solutions.
If you're ready to take your golfing experience to the next level with the convenience and style of a golf cart, Beachside Golf Cars is your ultimate destination. Visit our Ft. Lauderdale location today, explore our inventory, and let us help you find the perfect golf cart to elevate your golfing adventures in this beautiful coastal city! Contact us today to get started or speak with our experts in person at our showroom.