Find the Best Golf Carts at Our Miami Location
Beachside Golf Cars is Miami's ultimate hub for golf carts! Choose from our varied selection of lithium-ion and electric golf carts, and personalize your ride with unique colors and accessories. Beyond the showroom, our expert staff is ready to assist you in finding the perfect cart, and our service center ensures your investment stays in top-quality condition. Get in touch with our Miami golf cart dealers today!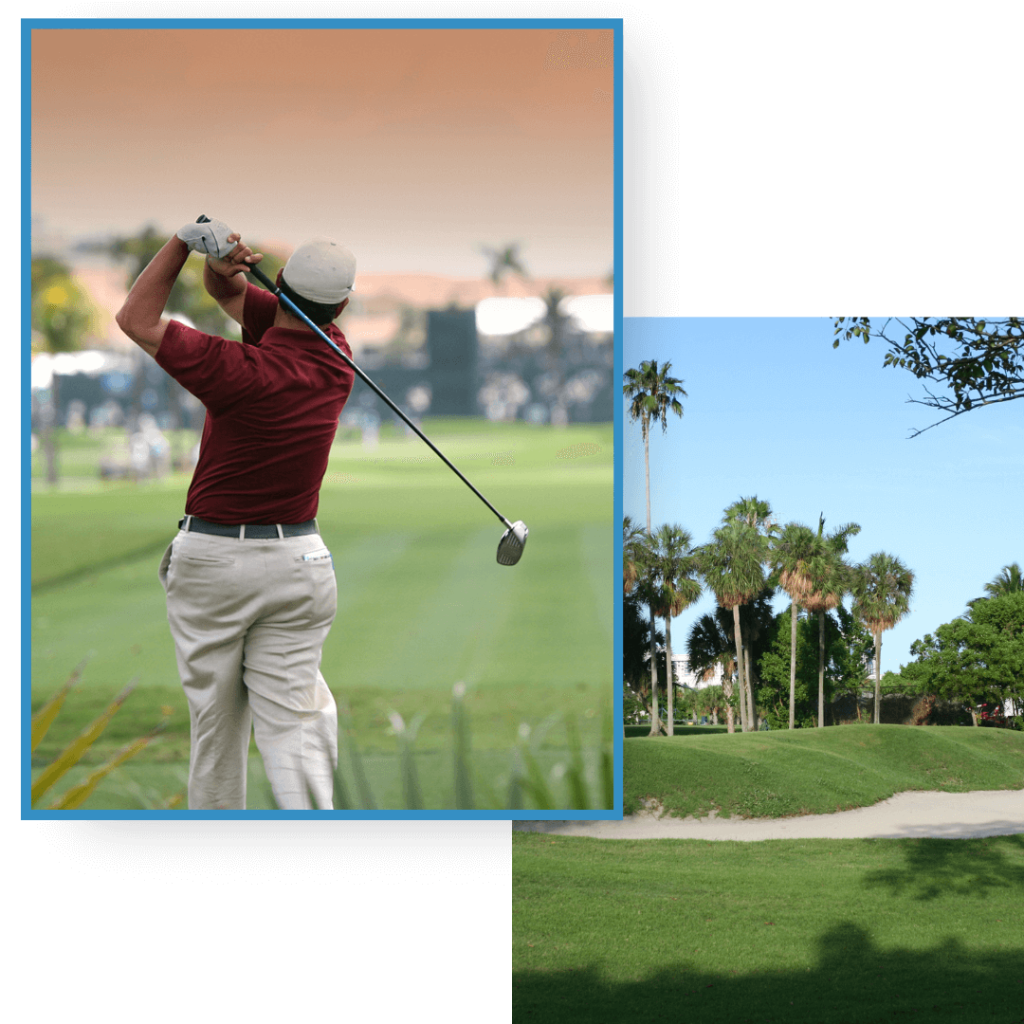 Why Miami is a Golfing Paradise
Miami boasts an unparalleled blend of exquisite golf courses and breathtaking landscapes. The city's rich energy, its year-round tropical climate, and abundant sunshine make it an irresistible destination for golf enthusiasts worldwide. Whether you're a seasoned player or just dipping your toes into the hobby, Miami offers an ideal backdrop for indulging in the sport.
Our dedication to enhancing your golfing experience aligns seamlessly with the city's dynamic spirit. Our showroom showcases an impressive selection of golf carts so you can cruise the greens in a reliable electric cart.
Whether you're in the market for a purchase or seeking a rental, our inventory of golf carts in Miami caters to every taste and budget. From electric to gas-powered options, our range provides the flexibility to align with what you're looking for. For those yearning for a touch of personalization, explore our customizable features, allowing you to craft a golf cart that resonates with your style. Experience the power of lithium batteries, seamlessly integrated into our carts for optimal performance and a commitment to eco-friendliness.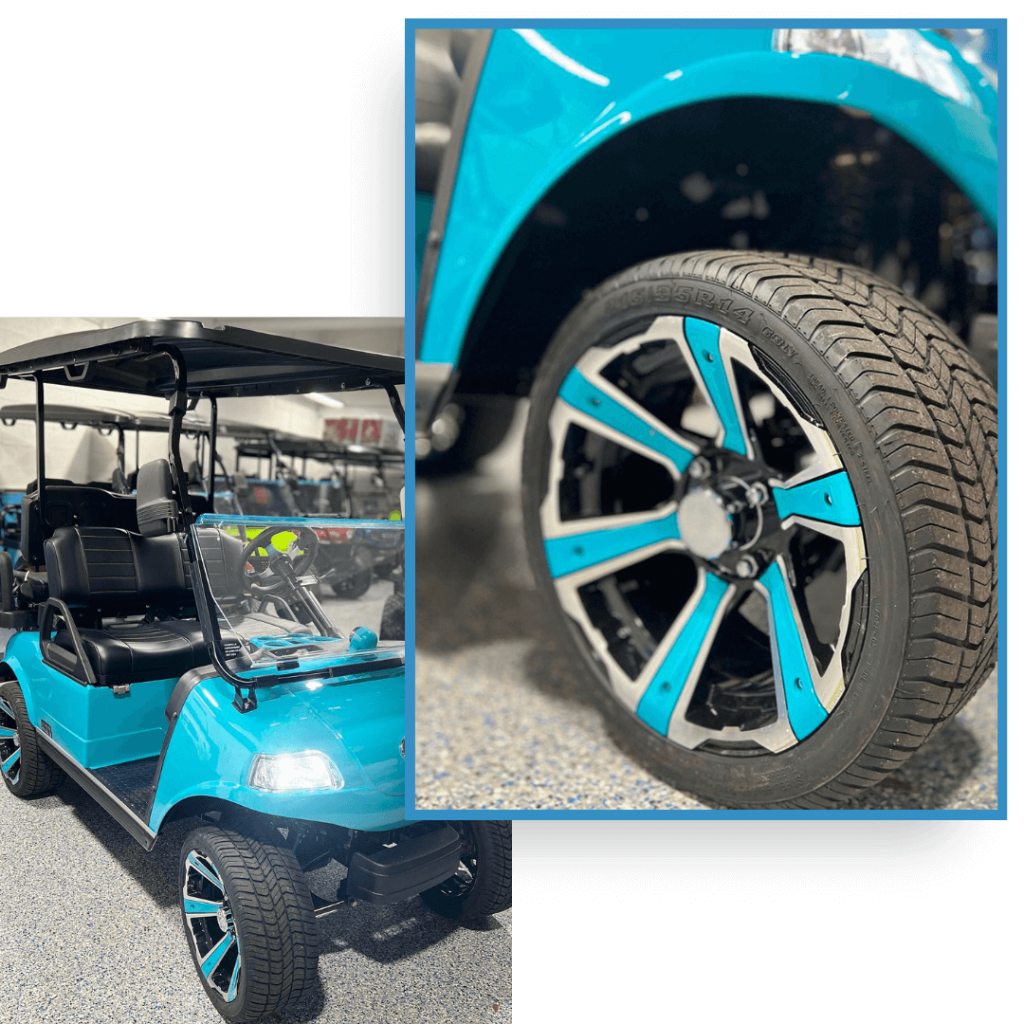 Beachside Golf Cars in Miami prides itself on offering an array of golf carts that go beyond the ordinary. From timeless designs radiating sophistication to new, technologically advanced models, we cater to the tastes of every individual. Our broad spectrum ensures that you'll discover your ideal match!
About Our Miami Golf Cart Location
With accessibility at the heart of our mission, Beachside Golf Cars in Miami stands as the ultimate hub for golf carts in this vibrant city. In the near-decade that we've been in business, Beachside Golf Cars has evolved from a modest garage setup into a premier golf cart destination in Florida. Our expansion into Miami is a testament to our commitment to serving the local community, delivering unparalleled customer service, and providing discerning clients with the best products.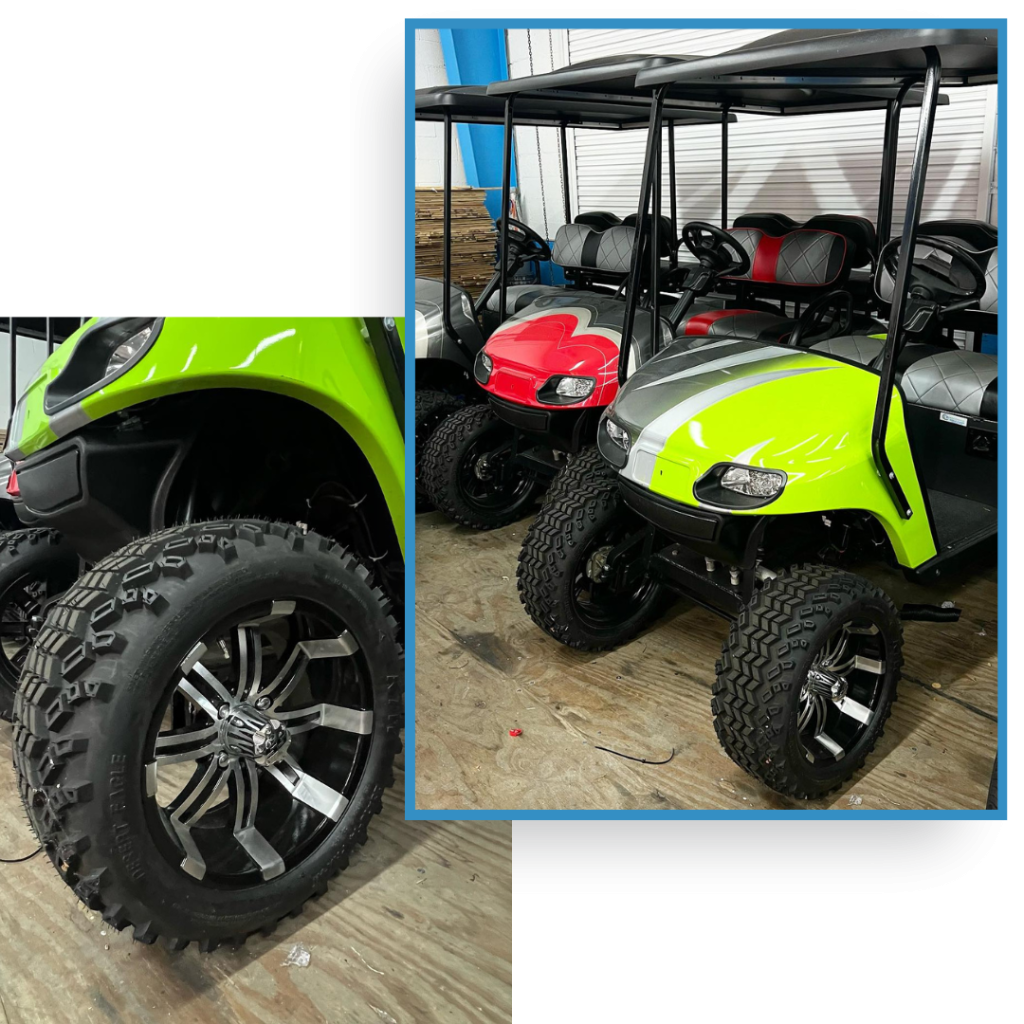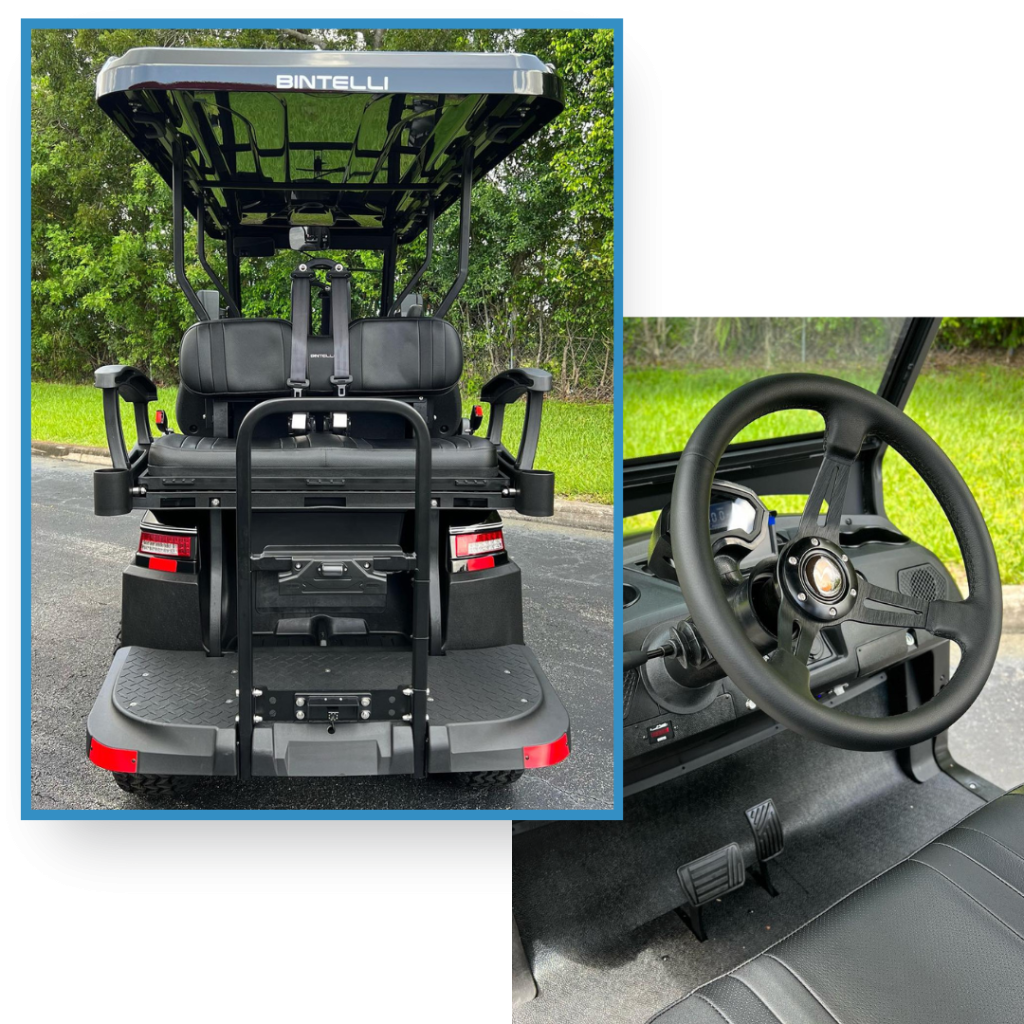 Choose Beachside Golf Cars
From the moment you step into our Miami showroom, you'll encounter a team fueled by passion and knowledge, dedicated to elevating your golf cart experience. Our commitment to exceeding expectations is reflected in our extensive selection, competitive pricing, and financing options starting at 0%, tailored to meet both your needs and budget.
Engage with our transparent and honest approach, ensuring a seamless experience without any hidden fees or surprises. More than just a transaction, Beachside Golf Cars in Miami is a destination where service and expertise thrive.
Top Of The Line Golf Carts
Investing in a golf cart is only worth it if the vehicle is reliable and trustworthy. With Beachside Golf Cars, we scrutinize our entire inventory to ensure that each cart meets and exceeds your expectations. Your satisfaction is our priority, and we take pride in offering golf carts that stand the test of the golf course's challenges.
Committed to ensuring your purchasing experience is nothing short of exceptional, our club car dealers in Florida are ready to assist whether you're a seasoned golfer in search of a specialized cart or a city dweller in need of eco-friendly transportation. Our experts are attentive listeners, dedicated to offering personalized recommendations that empower you to make an informed decision.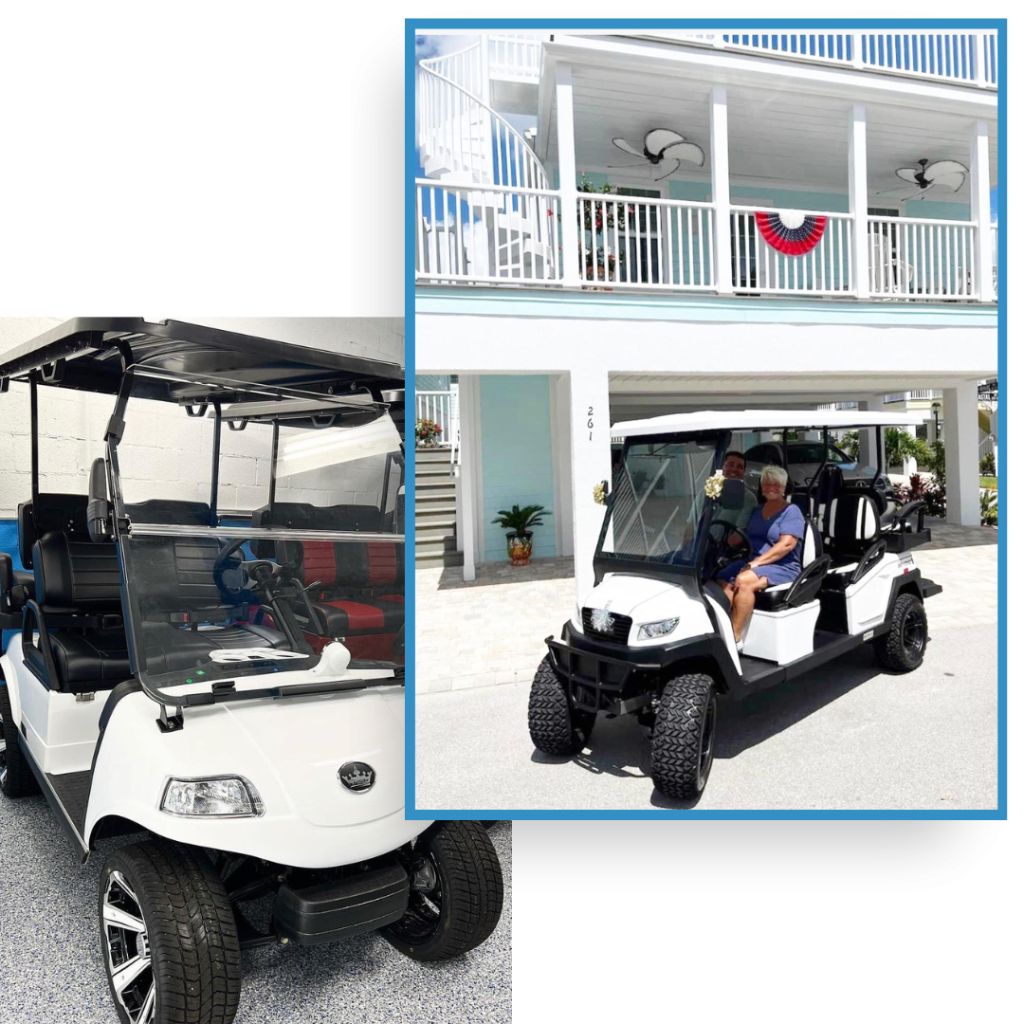 Beyond sales, we support golfers with maintenance, repairs, and upgrades. Your investment extends beyond the transaction, and our ongoing support reflects our dedication to enhancing your golfing experience in the dynamic city of Miami.
Visit Beachside Golf Cars in Miami Today!
If you're ready to redefine your golfing experience with the perfect blend of convenience and style, Beachside Golf Cars is waiting for you! Visit our Miami location today so you can cruise scenic golf courses, and immerse yourself in the dynamic lifestyle that only Miami can offer. Connect with us today online or directly at our showroom for an in-person consultation!