When it comes to golf carts, Beachside Golf Cars stands out as the premier dealer in Florida. With a legacy that began in a humble garage eight years ago, our company has grown into a reputable establishment, offering a wide range of services to cater to the needs of golf cart enthusiasts. Whether you are looking to purchase a new cart or seek reliable servicing and maintenance, Beachside Golf Cars has got you covered. With our commitment to customer satisfaction, transparent pricing, and a comprehensive range of options, we strive to provide the best experience possible. Contact us today to get the quality service you deserve!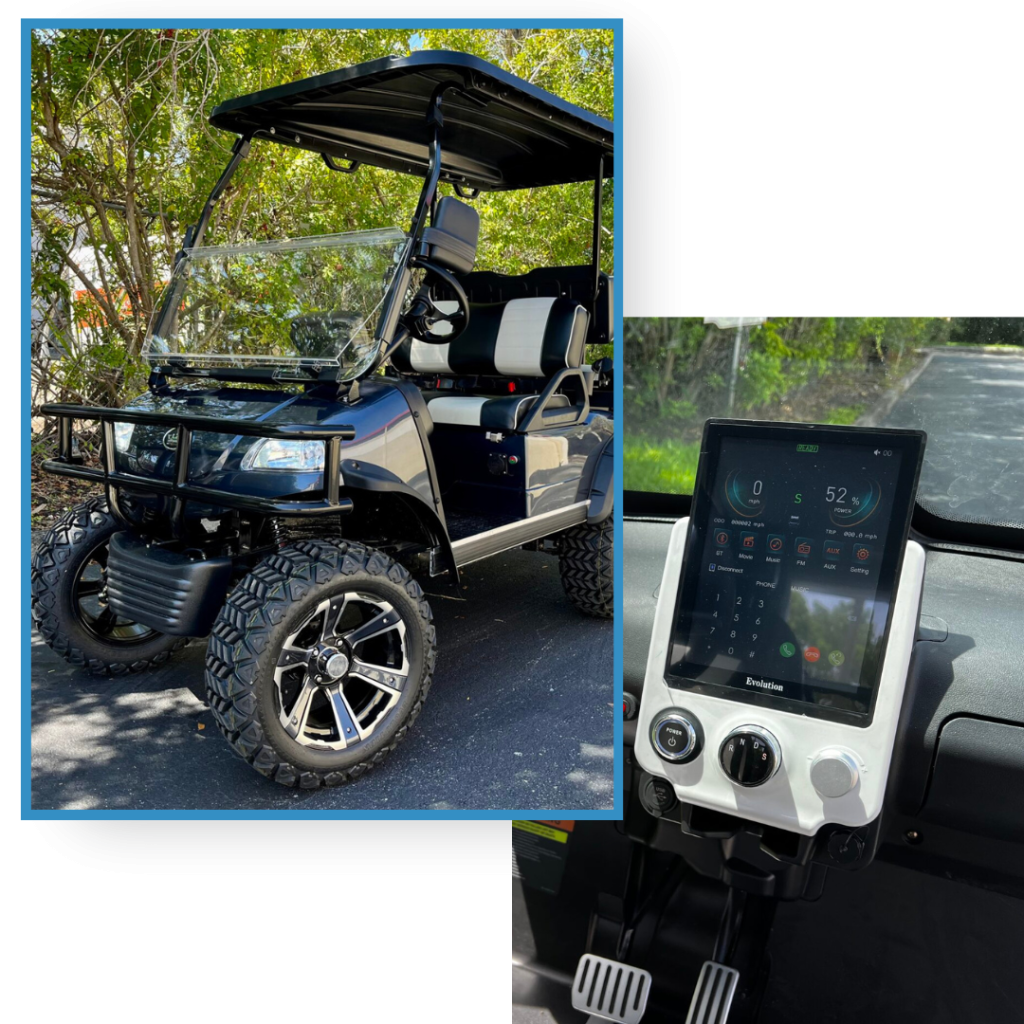 Extensive Range of Products and Services
At Beachside Golf Cars, we understand that every customer has unique requirements. That's why we offer an extensive range of products and services to cater to diverse needs. Whether you are in the market for a brand-new golf cart, or custom-made carts tailored to your specifications, we have the perfect solution for you. Our inventory includes electric and gas-powered carts, catering to different preferences. Additionally, we offer wholesale options, ensuring that our customers have access to the best prices in the market.
Competitive Pricing and Transparent Deals
We believe that affordability shouldn't come at the expense of quality. That's why Beachside Golf Cars offers competitive pricing across all our products and services. As a customer, you can rest assured that you are getting the best value for your money. We are committed to transparency and honesty in all our dealings, ensuring that there are no hidden costs or surprises. Our pricing model is straightforward, and we take pride in offering fair deals that align with your budget and expectations.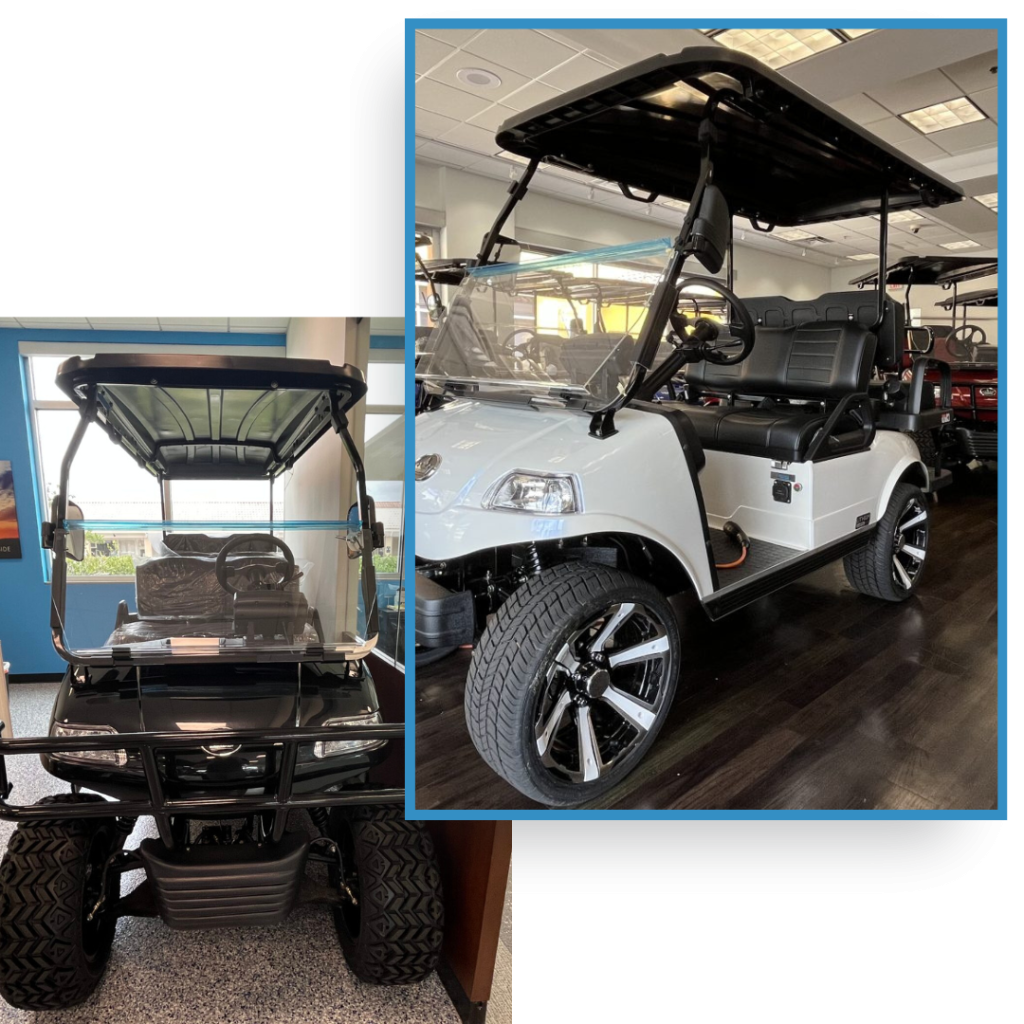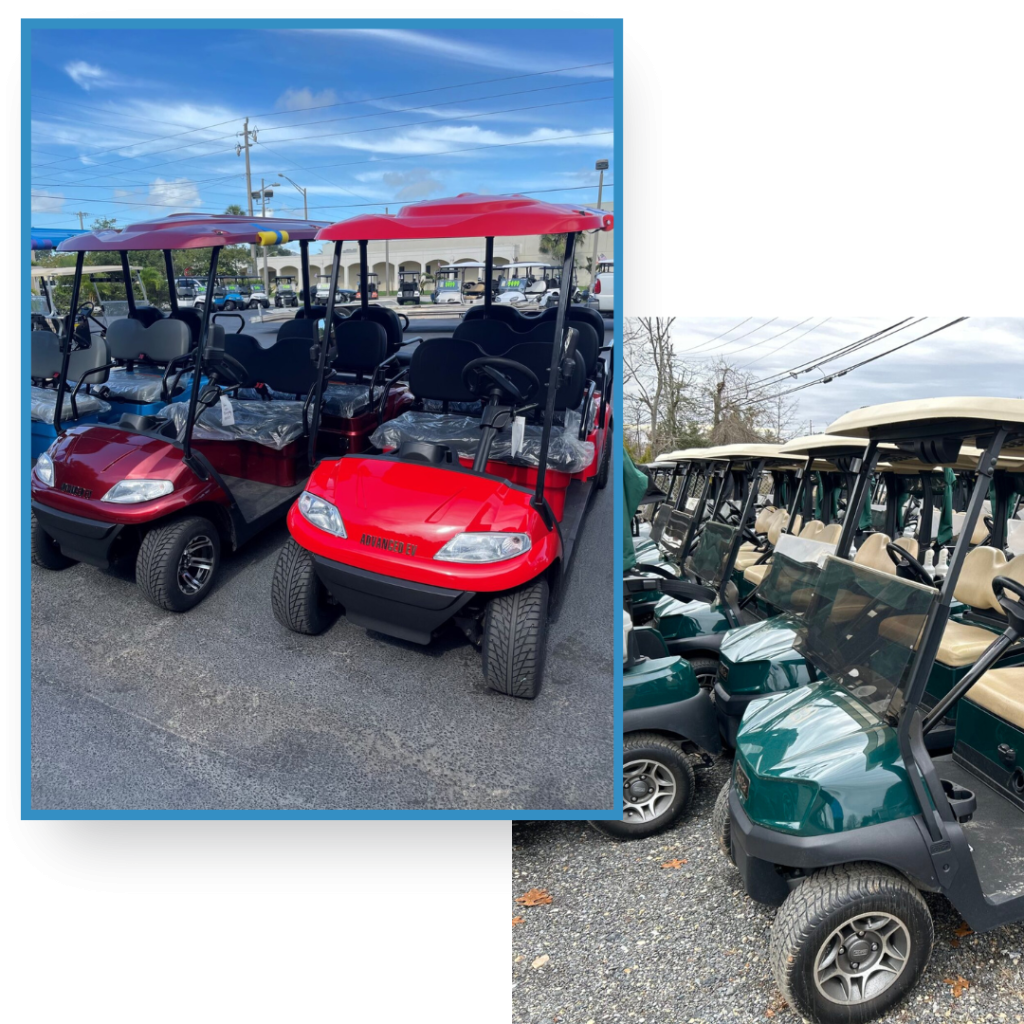 Comprehensive Maintenance and Service Support
We understand the importance of keeping your golf cart in optimal condition. That's why we provide comprehensive maintenance and service support for a variety of brands. Whether you need routine maintenance, repairs, or upgrades, our skilled technicians are well-equipped to handle any task. We utilize state-of-the-art equipment and genuine parts to ensure the longevity and performance of your golf cart. With our meticulous attention to detail and commitment to excellence, you can trust us to keep your cart running smoothly for years to come.
Convenience and Customer-Centric Approach
At Beachside Golf Cars, we prioritize the convenience and satisfaction of our customers by offering a range of services and products. Our pick-up and delivery services make it hassle-free for you to get your golf cart serviced or repaired, ensuring that you don't have to worry about transportation. In addition, we provide a wide selection of parts and accessories for all makes and models, allowing you to customize and enhance your golf cart according to your preferences. With our street-legal equipment and free delivery services, you can confidently hit the road with style and peace of mind.
When it comes to golf carts in Florida, Beachside Golf Cars is the name you can trust. With our eight years of experience, commitment to customer satisfaction, and comprehensive range of products and services, we have established ourselves as the premier golf cart dealer in the region. Whether you are looking to purchase or maintain a golf cart, we have the expertise and resources to fulfill your needs. With financing options starting at 0% and our reputation for competitive pricing, you can make your dream of owning a golf cart a reality without breaking the bank. Choose Beachside Golf Cars for a seamless and exceptional golf cart experience, where quality, affordability, and customer satisfaction are at the heart of everything we do.