Your Ultimate Destination for Golf Carts
Boynton Beach, situated in Palm Beach County, Florida, is a haven for golf enthusiasts and beach lovers alike. With its pristine shoreline, vibrant community, and abundant recreational opportunities, Boynton Beach attracts locals and visitors seeking a perfect blend of leisure and adventure. Amidst this picturesque landscape lies Beachside Golf Cars. We are a leader in golf car dealing, and we offer an unmatched selection of high-quality golf carts and unparalleled customer service. 
Whether you're a seasoned golfer or someone looking for a convenient mode of transportation around town, Beachside Golf Cars in Boynton Beach is the ideal destination to meet all your golf car needs. Check out our inventory today!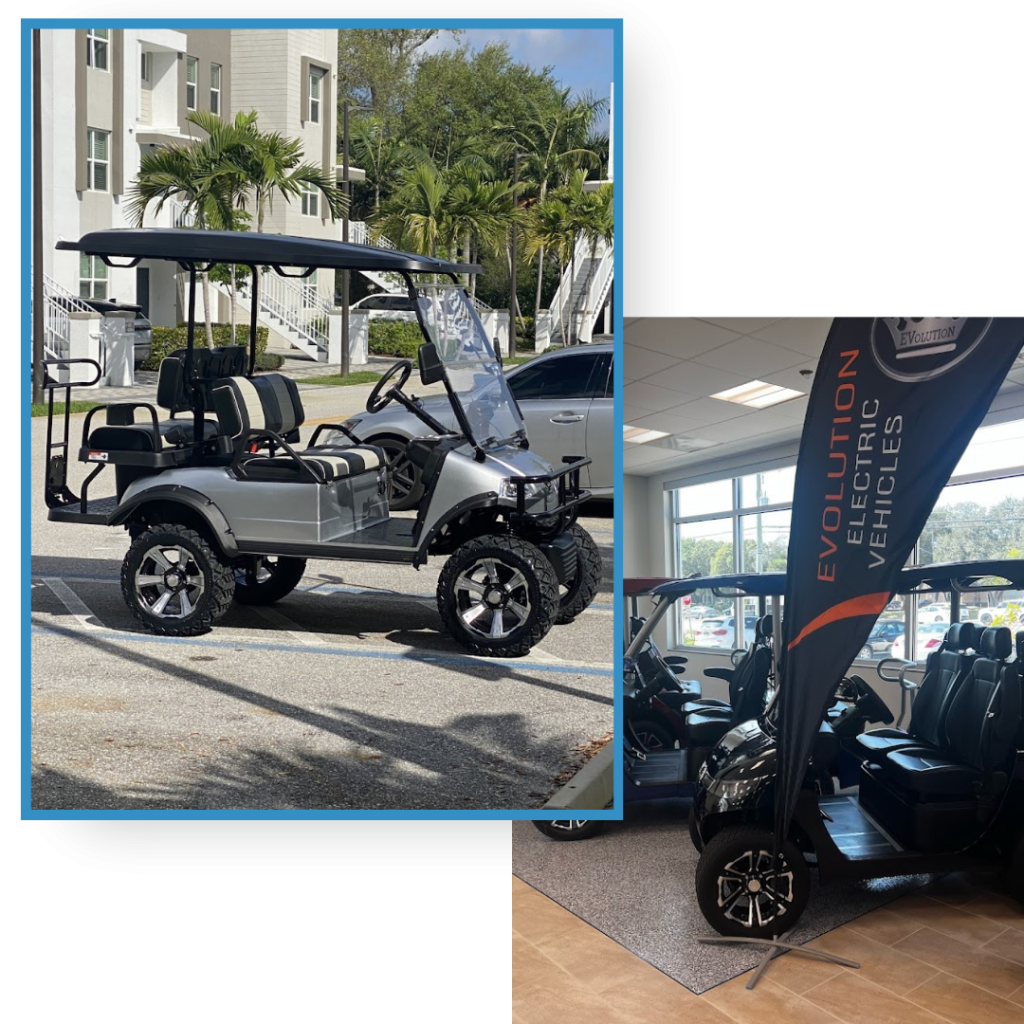 Prime Location in Boynton Beach
Strategically situated in Boynton Beach, Beachside Golf Cars stands at the heart of a thriving golfing community. With its close proximity to renowned golf courses such as the Indian Spring Country Club, the Links at Boynton Beach, and the Quail Ridge Country Club, Beachside Golf Cars ensures easy access to a range of golfing destinations for enthusiasts of all skill levels. Additionally, Boynton Beach boasts a pleasant year-round climate, making golfing a delightful experience at any time. Whether you need a golf car for personal use, golf tournaments, or community events, Beachside Golf Cars is conveniently located to serve all your needs with unmatched efficiency.
Extensive Selection of Golf Cars
At Beachside Golf Cars, diversity and quality are at the forefront. We boast an extensive selection of new and used golf cars from top brands, each rigorously inspected to ensure peak performance and longevity. From sleek, nimble models designed for golfing aficionados to spacious, utility-oriented cars perfect for beach and community outings, Beachside Golf Cars offers something for everyone. Our knowledgeable and friendly staff at the dealership takes the time to understand your specific requirements, guiding you through the selection process to find the perfect golf car that aligns with your preferences and budget.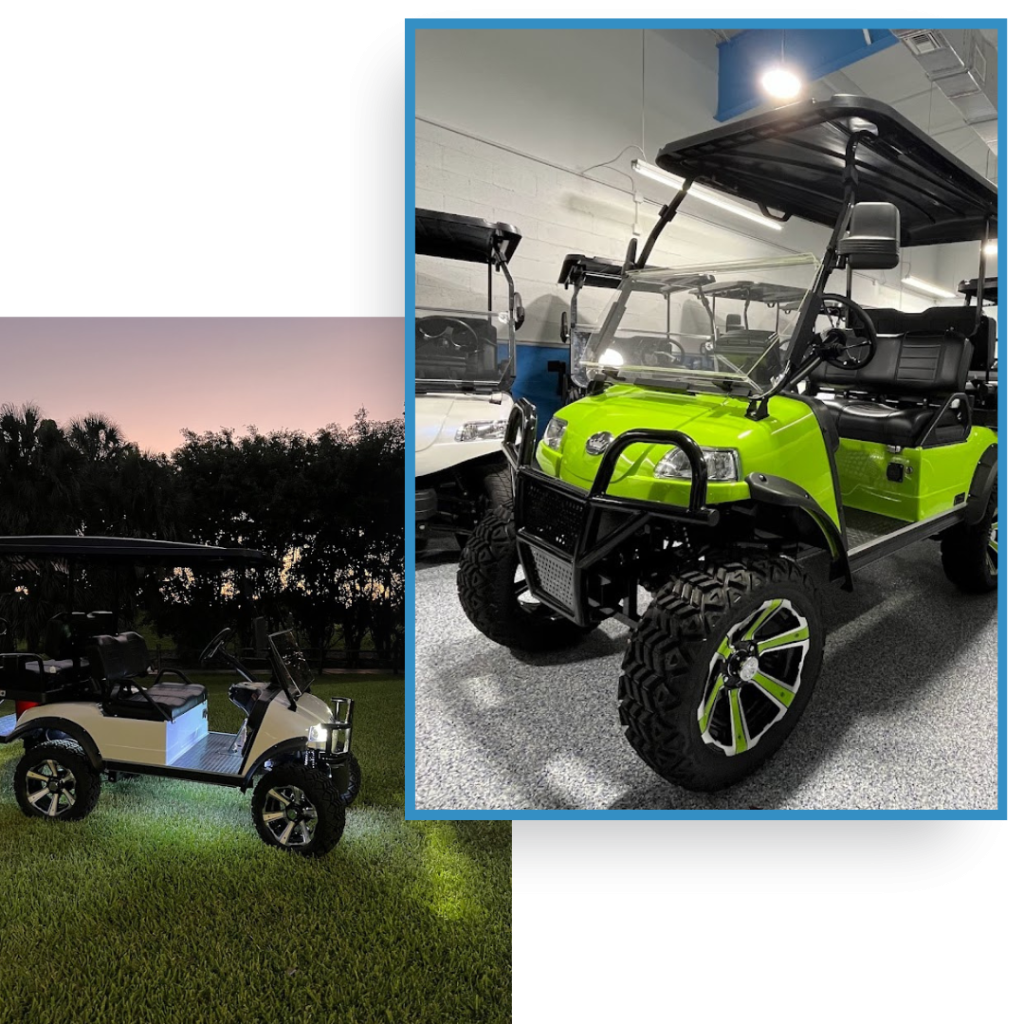 Nestled in the heart of Boynton Beach, Beachside Golf Cars stands as the ultimate haven for golf cart enthusiasts. With an exceptional range of carts, expert assistance, top-tier service, and community engagement, we're your go-to source for all things golf carts.
Reach out
to us today to learn more!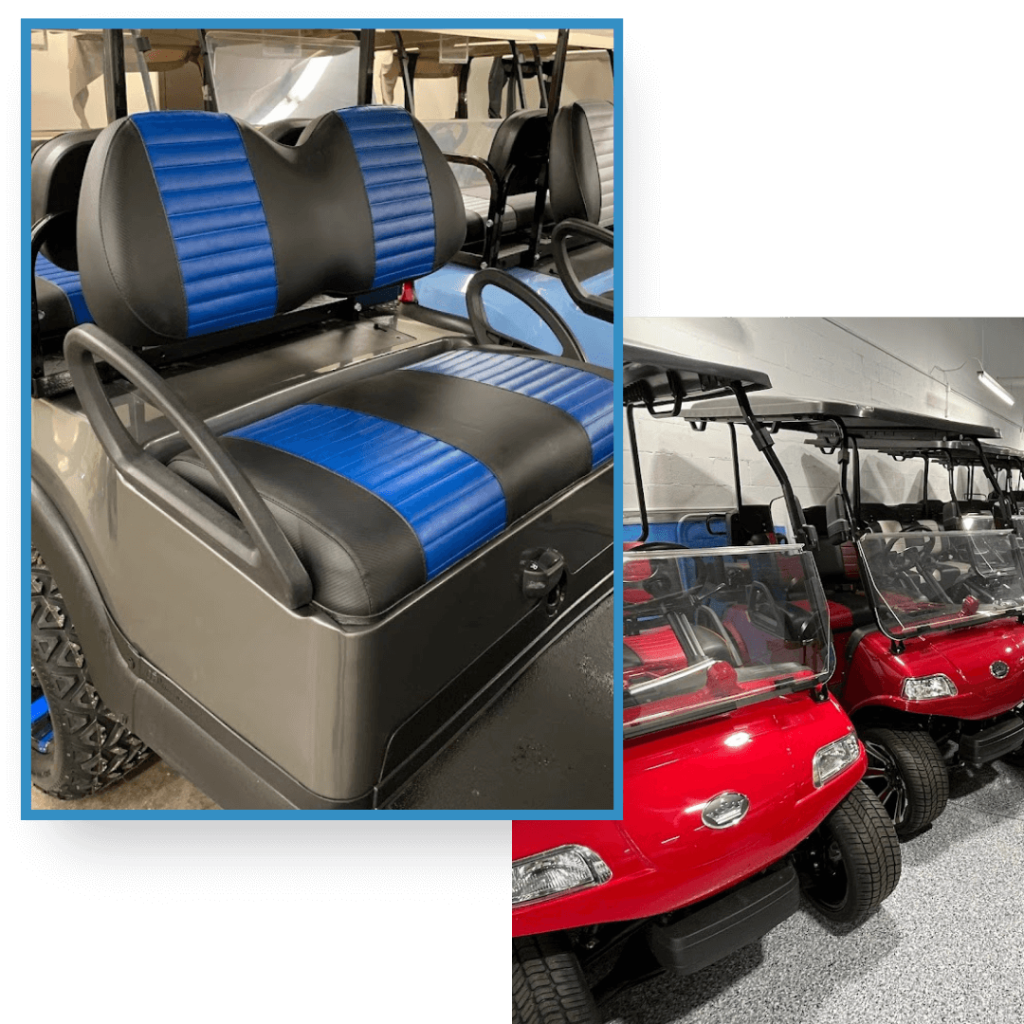 Beachside Golf Cars takes pride in offering a range of customization options to transform your golf car into a reflection of your style and personality. Whether you prefer a vibrant paint job, upgraded seating, or additional accessories, our skilled technicians can turn your vision into reality. Personalizing your golf car not only enhances its aesthetics but also elevates its functionality to cater to your unique needs. Beachside Golf Cars' commitment to customization ensures that you'll drive away with a golf car that stands out from the rest and complements your lifestyle.
Unmatched Variety & Inventory
Our showroom boasts an impressive collection of golf carts to cater to diverse preferences. From classic designs exuding elegance to robust, off-road models built for adventure, we house a cart for every individual's dream ride. Expect nothing short of excellence and performance.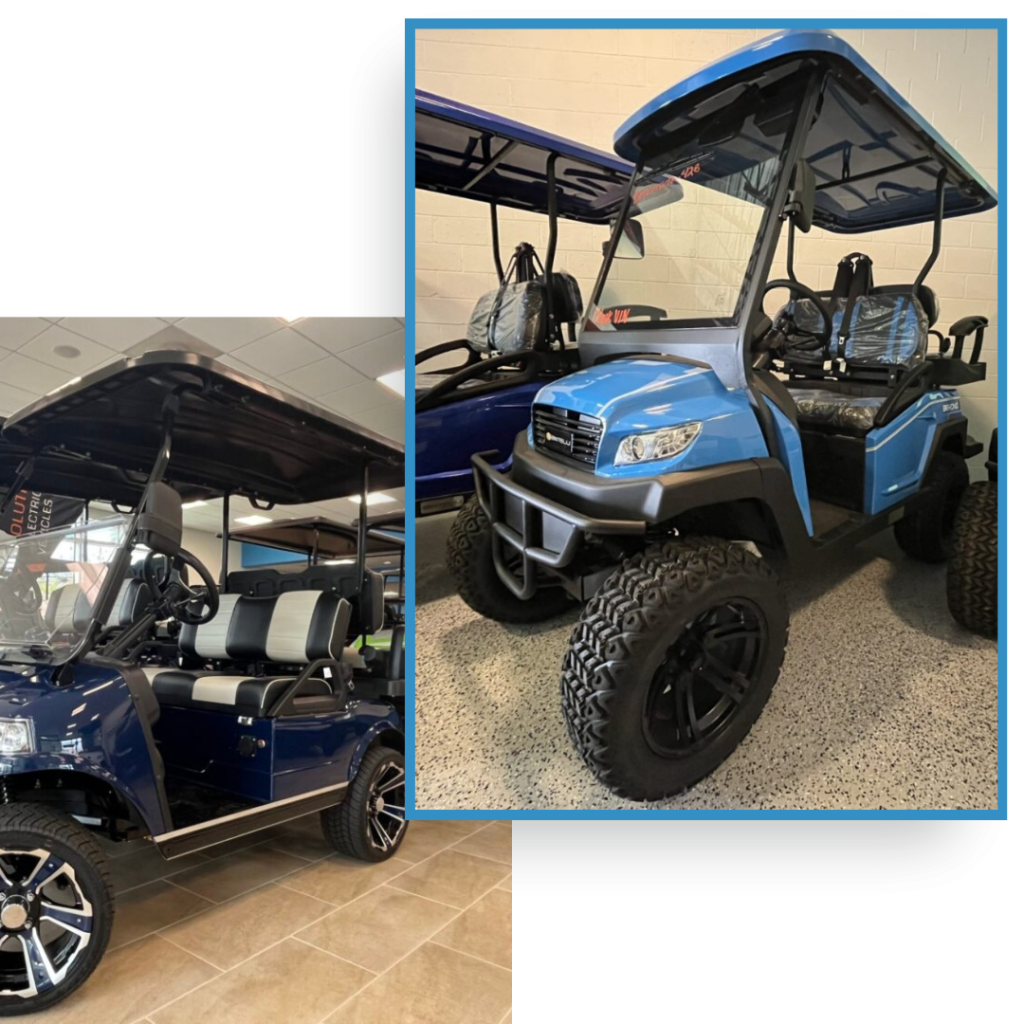 Expert Guidance
Our knowledgeable team, comprising avid golf cart aficionados, is dedicated to ensuring you make an informed decision. Whether you're a seasoned golfer or a newcomer, we take the time to understand your specific needs and desires. Count on us to guide you toward the perfect cart that aligns with your unique requirements.
Our commitment extends well beyond the point of purchase. Equipped with certified technicians, we offer a range of services from routine maintenance to intricate repairs. Your cart will receive the care it deserves, ensuring it remains in prime condition for countless rounds to come.
A Community Dedicated to Golf Cars
Boynton Beach Golf Cart Dealer transcends the role of a conventional dealership. We're a meeting point for kindred spirits who share a passion for golfing and the thrill of the ride.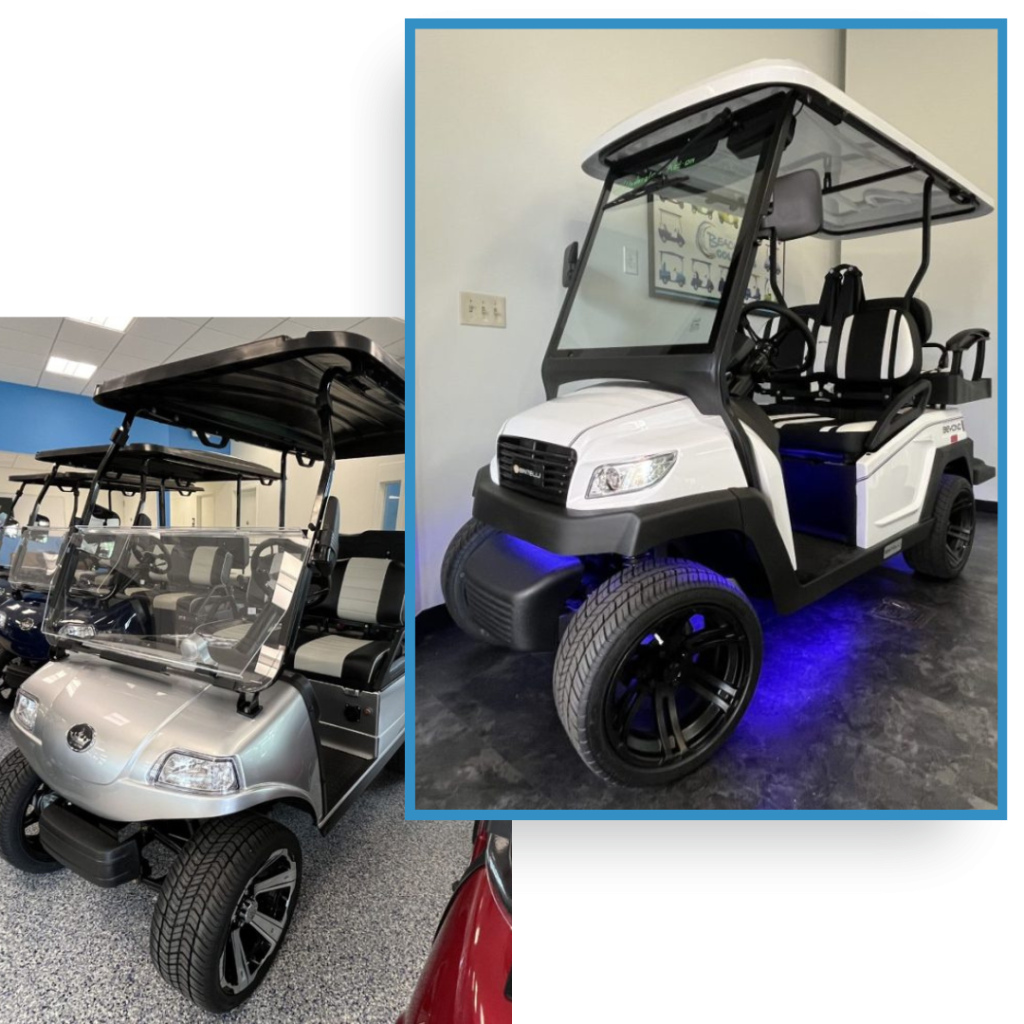 Excellent Customer Service
At Beachside Golf Cars, customer satisfaction is of paramount importance. Our team of dedicated professionals goes the extra mile to provide a seamless and enjoyable purchasing experience. We are committed to addressing any queries or concerns promptly, ensuring you make an informed decision. Moreover, Beachside Golf Cars offers reliable maintenance and repair services, extending the lifespan of your golf car and maintaining its optimal performance. With Beachside Golf Cars, you're not just purchasing a golf car; you're investing in a relationship built on trust, integrity, and unparalleled customer support.
As you step into Boynton Beach Golf Cart Dealer, you're not just entering a showroom; you're entering a world where exceptional carts meet personalized service. Whether you're seeking a reliable companion for the green or a stylish cruiser for the neighborhood, we have the perfect fit. Embark on your golf cart journey with us and discover the epitome of quality, variety, and camaraderie right here in Boynton Beach.
Beachside Golf Cars in Boynton Beach is a premier destination for golf car enthusiasts seeking the perfect blend of functionality, style, and outstanding customer service. Located at the heart of a golfing paradise, the dealership offers an extensive selection of golf cars to cater to various needs, complemented by customization options to match your unique preferences. With a dedicated team committed to delivering exceptional customer experiences, Beachside Golf Cars is your one-stop-shop for all things golf car-related in Boynton Beach. Contact us today!