Beachside Golf Cars in Wellington
Beachside Golf Cars, located in Wellington, Florida, is a premier golf car dealer that has been serving the community for years on end. Situated in close proximity to renowned golf courses and upscale communities, we have established ourselves as a trusted and reliable source for top-quality golf cars and related services. 
With a commitment to exceptional customer service and a diverse selection of golf cars, Beachside Golf Cars has become the go-to destination for golf enthusiasts and property owners alike. Are you interested in learning more? Check out our inventory today!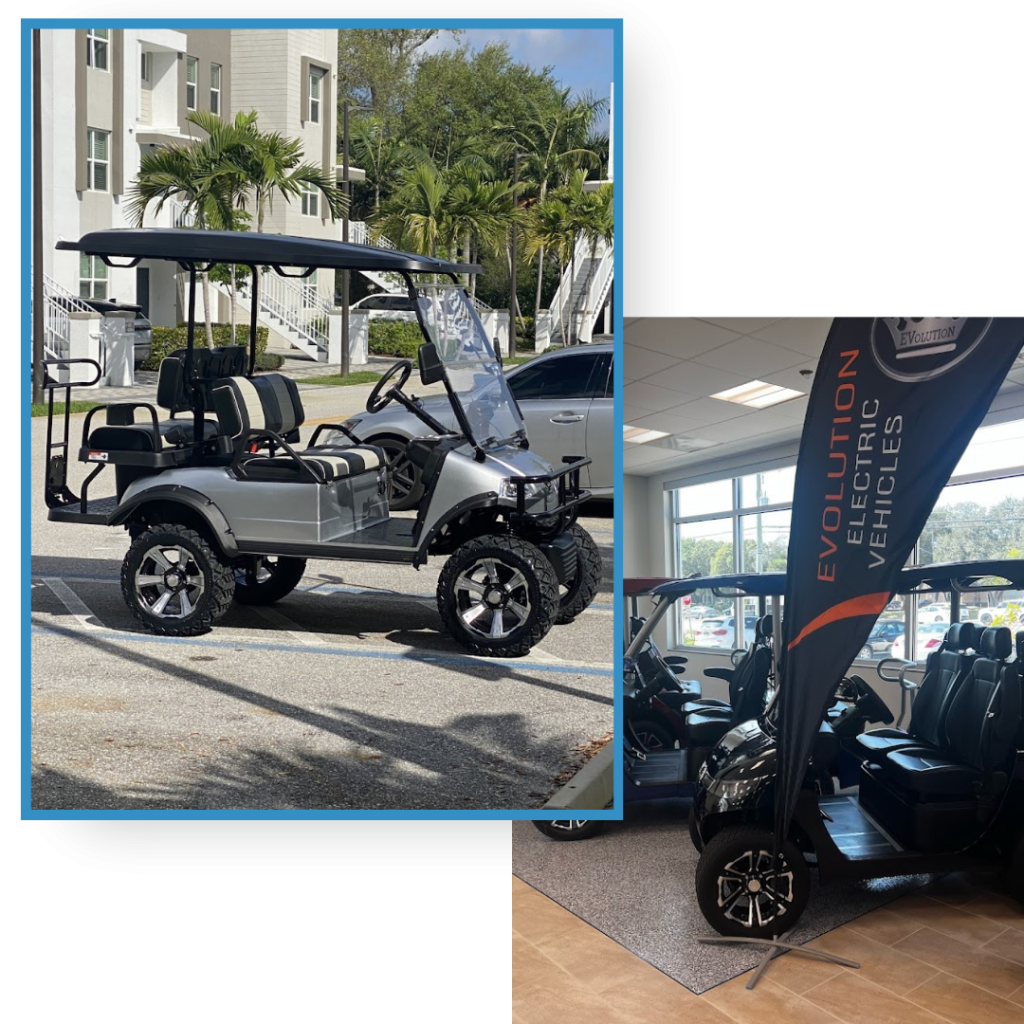 Prime Location and Convenient Access
Beachside Golf Cars' location in wellington is a major draw for golf enthusiasts and property owners in the area. The dealership's strategic placement ensures easy access for both locals and visitors, making it a convenient stop for anyone looking to explore and purchase golf cars. Situated near prominent golf courses, we offer the advantage of test-driving the vehicles in a familiar environment, enabling potential buyers to experience the golf cars' performance on the fairways firsthand. Moreover, the central location allows Beachside Golf Cars to efficiently serve neighboring communities and provide timely delivery and maintenance services.
Comprehensive After-Sales Support
Beyond the purchase, Beachside Golf Cars offers comprehensive after-sales support, ensuring that customers receive long-term value and satisfaction from their golf cars. Our dealership's certified technicians provide expert maintenance and repair services, utilizing state-of-the-art equipment to keep the vehicles in optimal condition. Whether it's routine maintenance or addressing unexpected issues, customers can rely on Beachside Golf Cars for prompt and efficient service. We also stock a wide range of genuine parts and accessories, making it a one-stop shop for all golf car-related needs.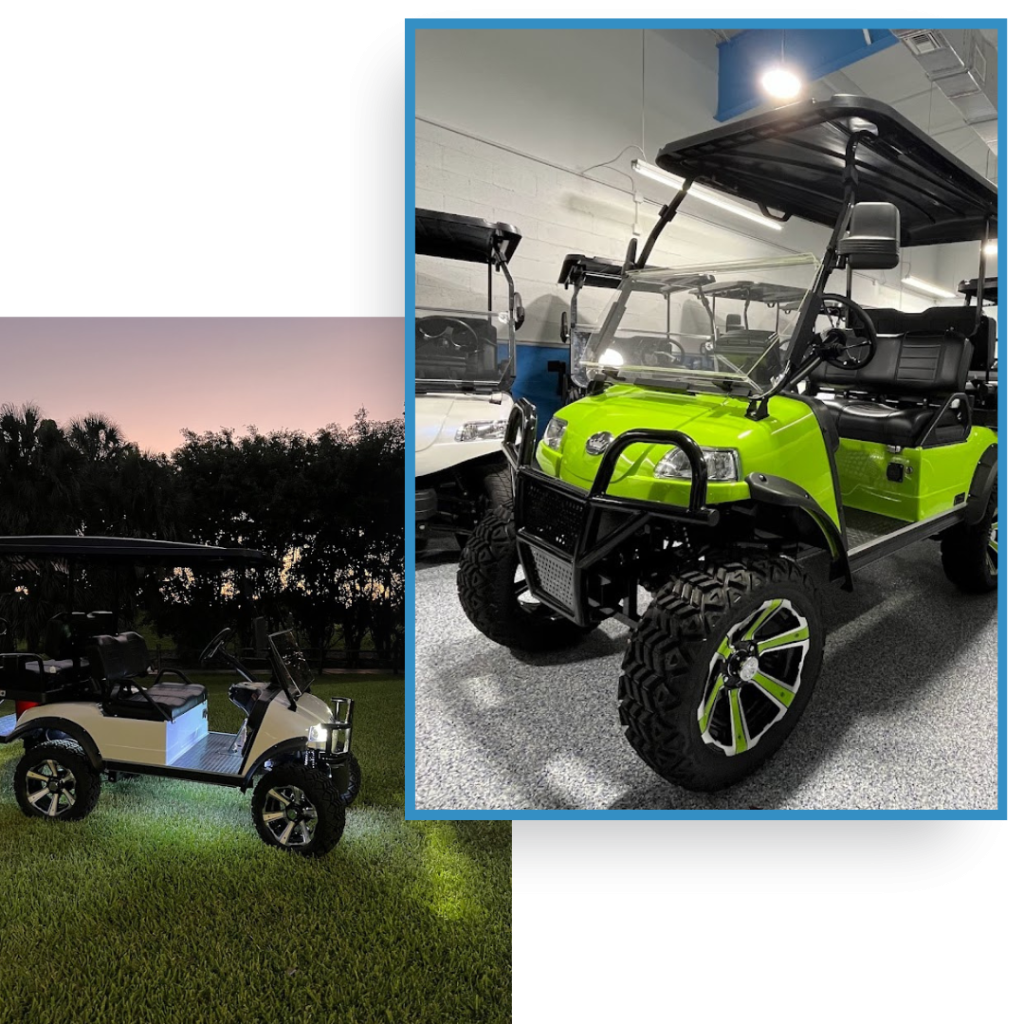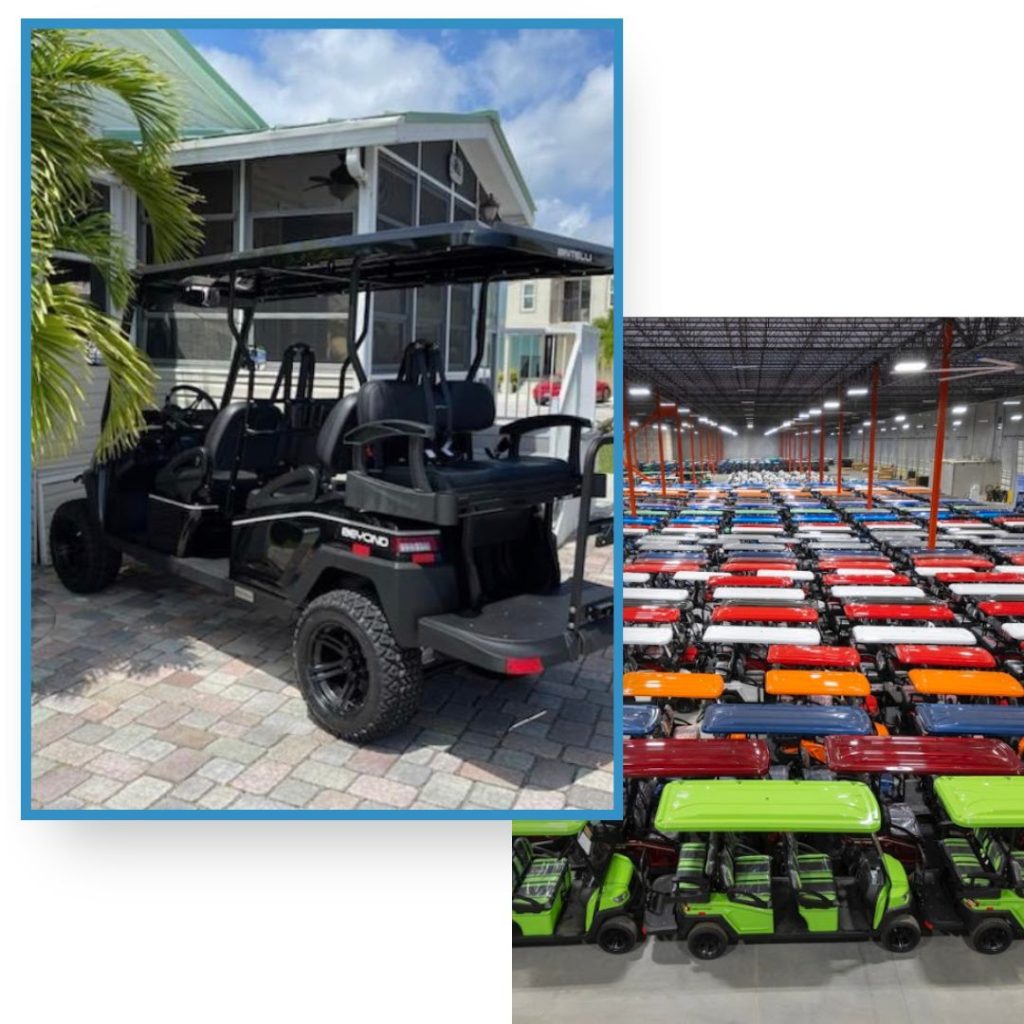 At our competitive pricing golf car dealership, customer satisfaction and affordability go hand in hand. We believe in providing the best value to our customers, ensuring they get top-quality golf cars without breaking the bank. Our commitment to competitive pricing means that we continuously monitor the market to offer the most attractive deals and discounts. We understand that cost is a crucial factor for our customers, and that's why we strive to provide transparent pricing, free from hidden fees or unnecessary markups. With our competitive pricing, you can be confident that you are getting the best possible deal on your golf car, allowing you to enjoy your favorite sport or personal transportation solution with peace of mind and financial ease
Choosing a reputable golf car dealer is essential for a seamless and satisfying experience when purchasing a golf car. Our specialized golf car dealer possesses in-depth knowledge and expertise in the industry, enabling us to offer valuable insights and guidance to customers. We provide a wide selection of high-quality golf cars, ensuring that customers can find the perfect vehicle to suit their needs and preferences.
We also place a strong emphasis on customer service, offering personalized assistance, addressing queries, and facilitating test drives for informed decision-making. Additionally, we offer comprehensive after-sales support, including maintenance services and genuine parts, ensuring the longevity and optimal performance of the purchased golf car. By choosing us, you can be confident in the quality of your purchase and enjoy the benefits of a reliable, stylish, and functional golf car for years to come.
Beachside Golf Cars in Wellington stands as the ultimate destination for golf enthusiasts and property owners seeking top-quality golf cars and exceptional customer service. With its prime location, convenient access to golf courses, unparalleled customer service, extensive selection of golf cars, and comprehensive after-sales support, our dealership continues to impress and delight its customers. Whether you are a golfer looking to enhance your playing experience or a property owner seeking efficient and reliable personal transportation, Beachside Golf Cars has the perfect solution to meet your needs. Apply for financing today!
Your Trusted Golf Cart Dealer in Wellington, Florida
When it comes to embodying the quintessential trifecta of style, convenience, and performance, look no further than the remarkable collection of golf carts at Beachside Golf Cars. As the preeminent purveyor of exquisite golf carts in Wellington, Florida, we take immense pride in offering an extensive spectrum of carts that seamlessly integrate opulence, functionality, and innovation.
We're committed to providing top-notch quality and ensuring you're satisfied. We're the ultimate destination for all your golf cart needs. Contact us today to learn more! We look forward to working with you in the near future.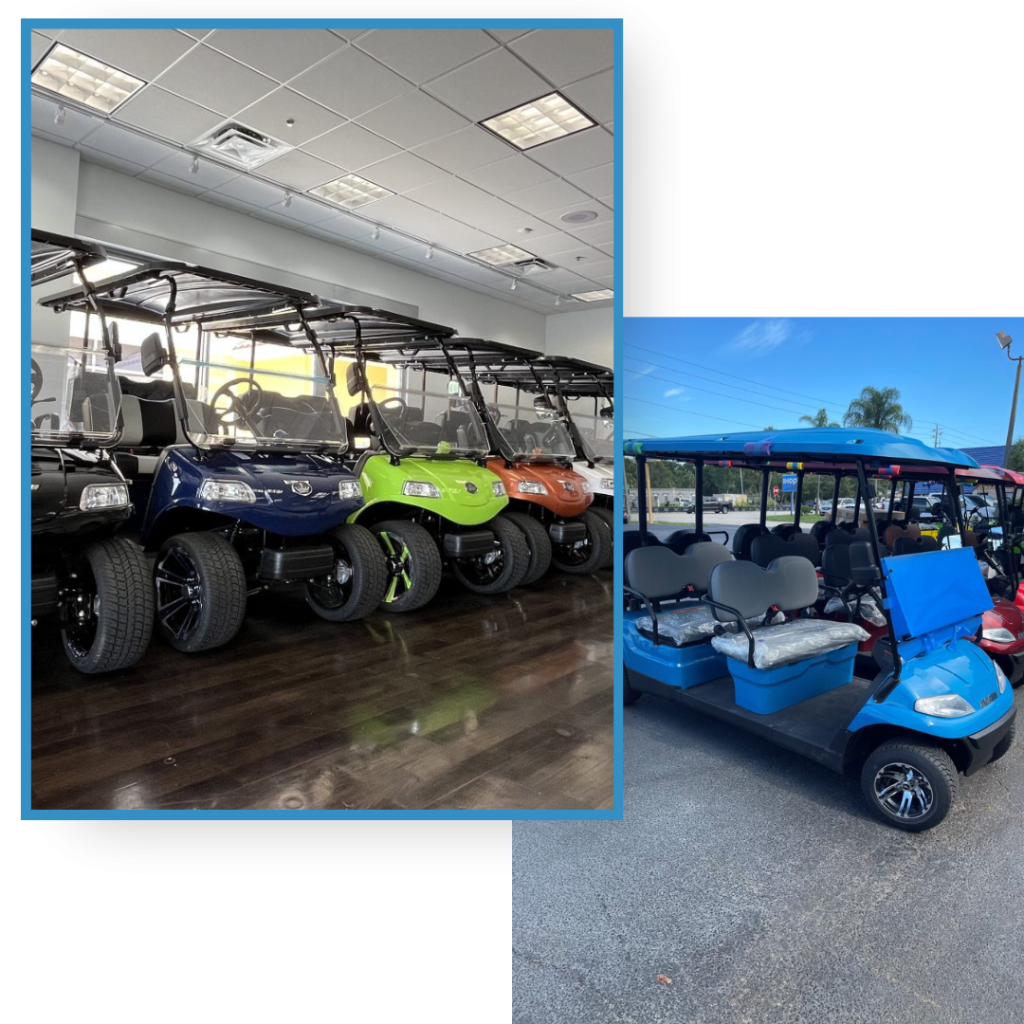 At Beachside Golf Cars, we don't believe in a one-size-fits-all approach. We recognize that every individual has distinctive preferences and distinct needs that deserve tailored solutions. This insight forms the bedrock of our commitment to offering an extensive and diverse array of golf carts, ensuring a seamless fusion of individuality and performance. With unwavering confidence, we assure you that the ideal cart tailored to your specifications awaits within our selection.
Our collection of carts shows how committed we are to giving you a wide range of options that fit your preferences. We have carts in different styles, colors, and setups, all chosen carefully to match different tastes and needs. Whether you like classic or modern looks, subtle or bold colors, our carts cover the full range of what you might want.
At Beachside Golf Cars, our commitment to excellence is not just a motto – it's a guiding principle that shapes every aspect of our operation. We firmly believe in the ethos of delivering nothing short of the highest quality products to our esteemed customers. We understand that when you invest in a golf cart, you're not merely purchasing a vehicle; you're making an investment in reliability, performance, and longevity.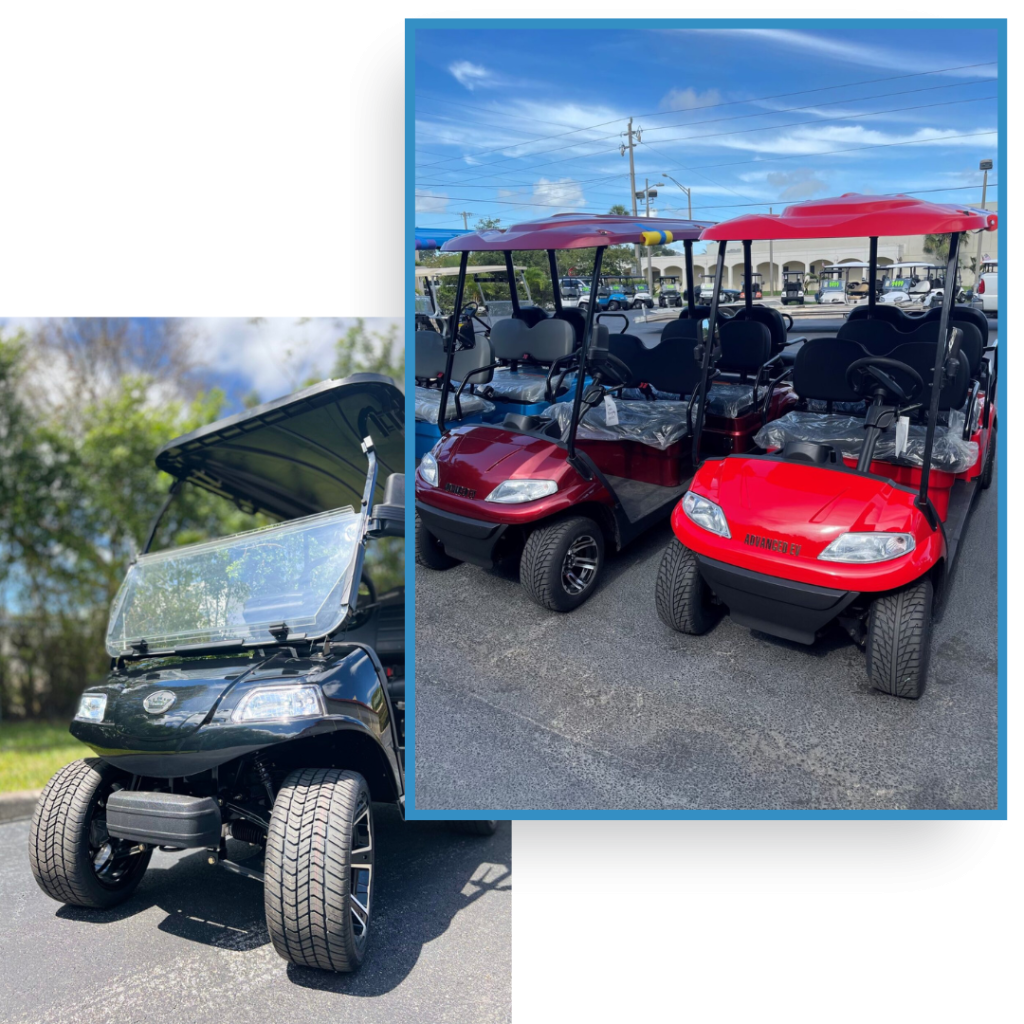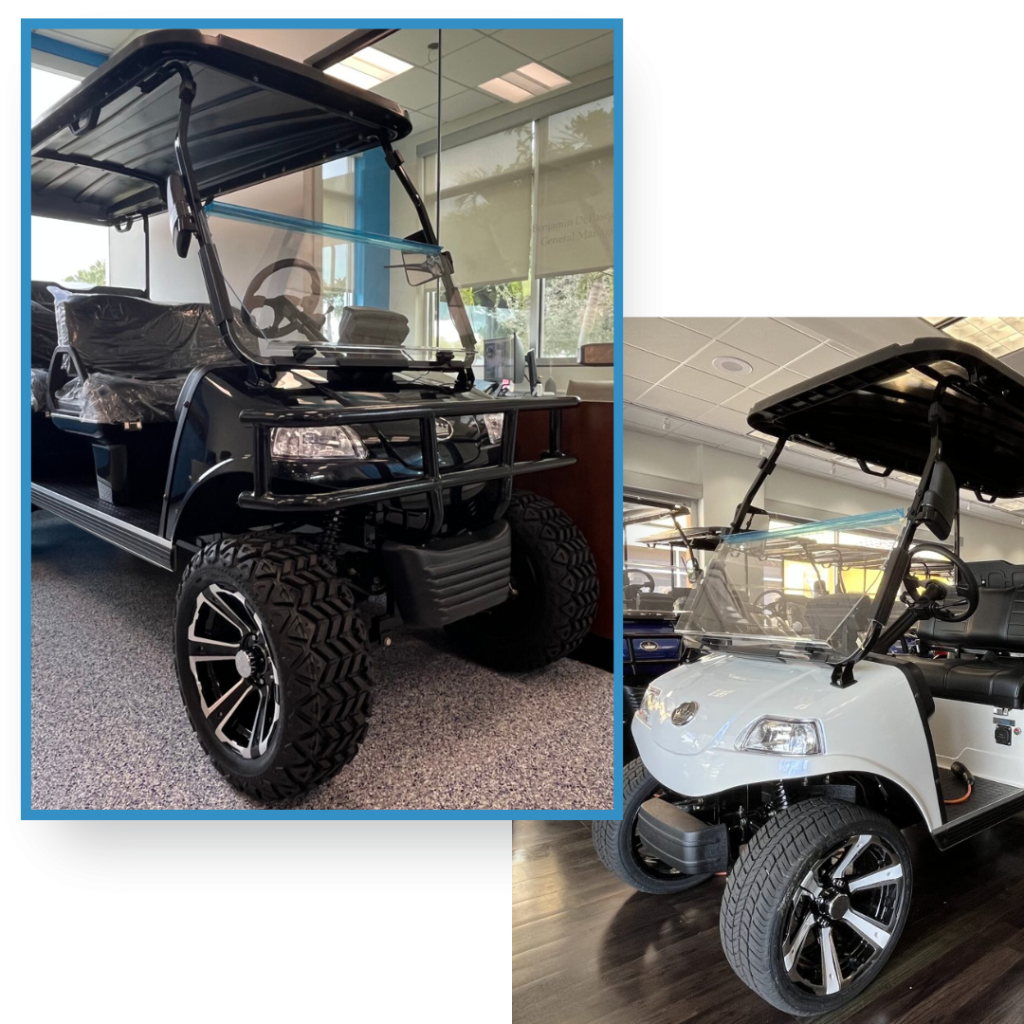 Expert Guidance and Customer Service
Navigating the world of golf carts can be overwhelming, especially with the numerous features and options available. Our team of knowledgeable and friendly experts is here to guide you through the selection process. Whether you have questions about battery life, maintenance, or customization, we're dedicated to providing you with the information you need to make an informed decision.
At Beachside Golf Cars, customer satisfaction is our top priority. From the moment you step into our showroom to the moment you drive away with your new golf cart, you'll experience a level of service that sets us apart. We believe in building lasting relationships with our customers, and we're here to assist you not just during the purchase, but also with any service, maintenance, or upgrades your golf cart might need down the road.
Discover Wellington, Florida
Nestled in the heart of Palm Beach County, Wellington is a vibrant and picturesque community known for its equestrian roots, lush landscapes, and upscale living. While renowned for its world-class equestrian events, Wellington has much more to offer. From stunning golf courses to serene parks and a bustling cultural scene, this city has something for everyone.
Whether you're seeking a golf cart for leisurely rounds on the green or to navigate the charming streets of Wellington, our location ensures you can explore your options with ease.
Beachside Golf Cars is your ultimate destination for top-quality golf carts in Wellington, Florida. With an unmatched selection, a commitment to excellence, and a team dedicated to your satisfaction, we invite you to visit our showroom. Experience the joy of driving a premium golf cart and elevate your time on the course or around town. Choose Beachside Golf Cars — where your golf cart journey begins. Contact us today.