Discover Evolution Golf Carts in Boynton Beach with Beachside Golf Cars
For Evolution Golf Carts in Boynton Beach, Florida, Beachside Golf Cars is the place to go! Our dealership extends its commitment to excellence and exceptional customer service to the vibrant community of Boynton Beach, offering top-quality golf carts that elevate your recreational experiences. Located in the heart of Boynton Beach, our strategically placed dealership provides convenient access to the area's golf courses and charming neighborhoods, making it the ideal starting point for your journey to acquire your dream Evolution Golf Cart.
With a commitment to exceptional customer service and a diverse selection of golf cars, Beachside Golf Cars has become the go-to destination for golf enthusiasts and property owners alike. Are you interested in learning more? Check out our inventory today!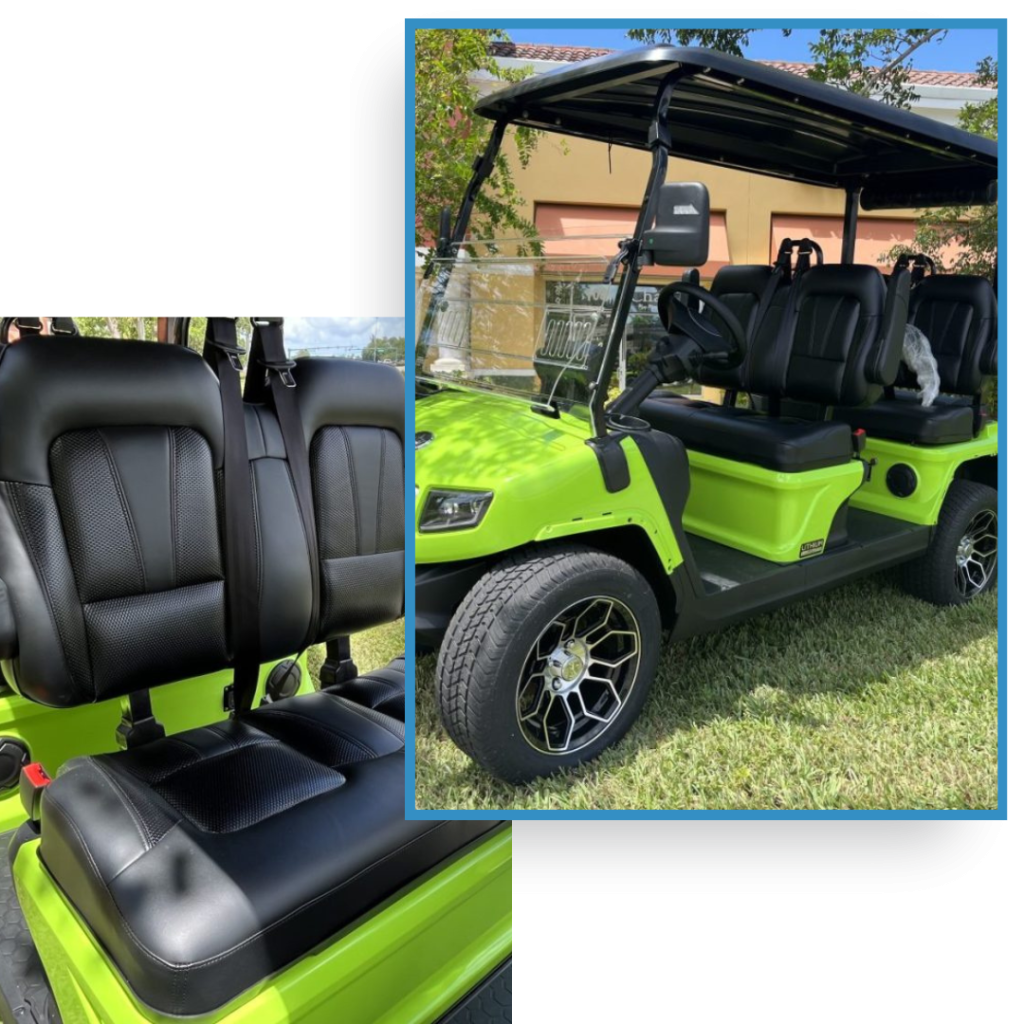 The Evolution Golf Cart Experience in Boynton Beach
Cruising through Boynton Beach in an Evolution Golf Cart is a truly unique experience. Our state-of-the-art showroom in Boynton Beach showcases the latest models and customization options that allow you to personalize your cart according to your style and preferences. Whether you're exploring the scenic coastal roads, heading to the golf course, or simply enjoying a laid-back ride through this beautiful Florida town, these carts redefine how you enjoy your leisure time.
Why Choose Evolution Golf Carts?
Evolution Golf Carts are synonymous with innovation and cutting-edge technology. With features like touchscreen displays, Bluetooth connectivity, and luxurious seating, your journey will be both convenient and comfortable. Whether you're navigating challenging golf courses or cruising along city streets, they offer exceptional handling, smooth acceleration, and the reliability you can depend on. Make your Evolution Golf Cart uniquely yours by taking advantage of our extensive customization options. Select from a range of add-ons to create a cart that reflects your personality and complements your lifestyle.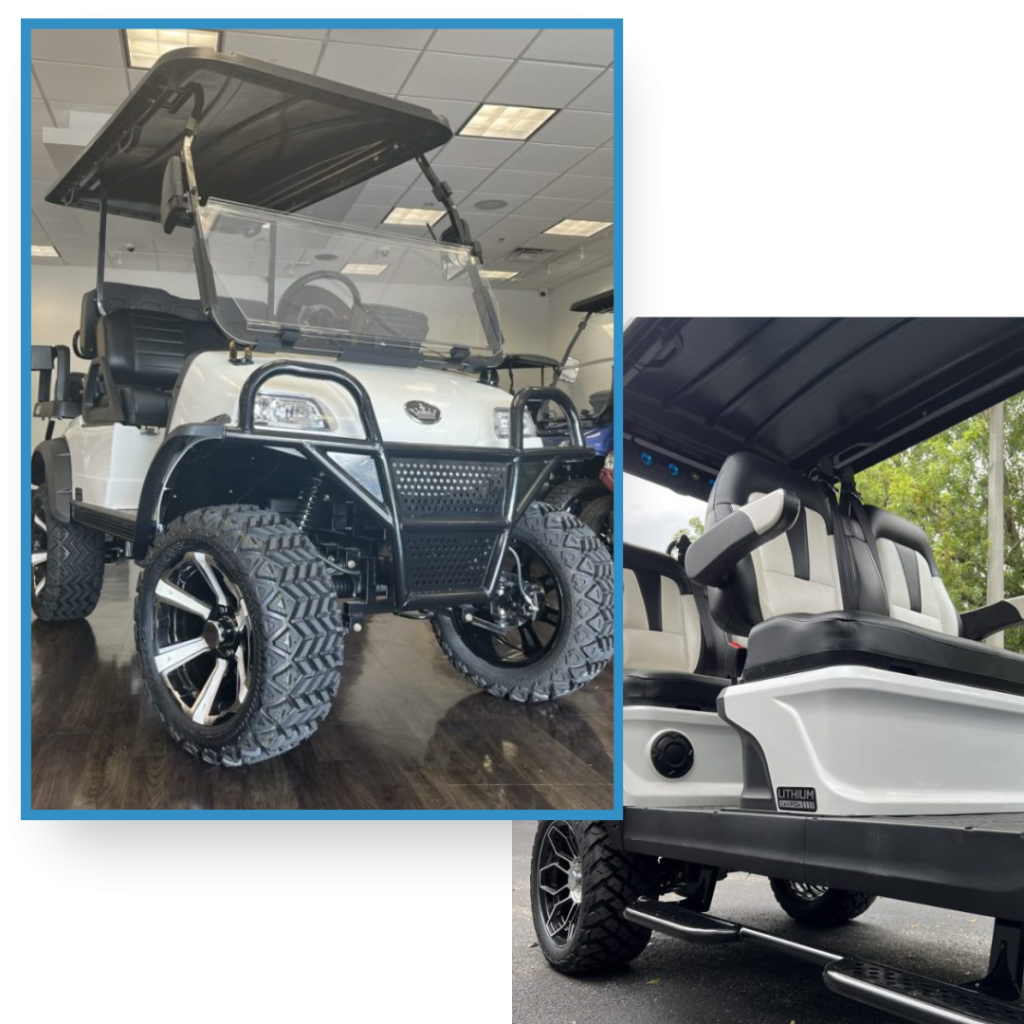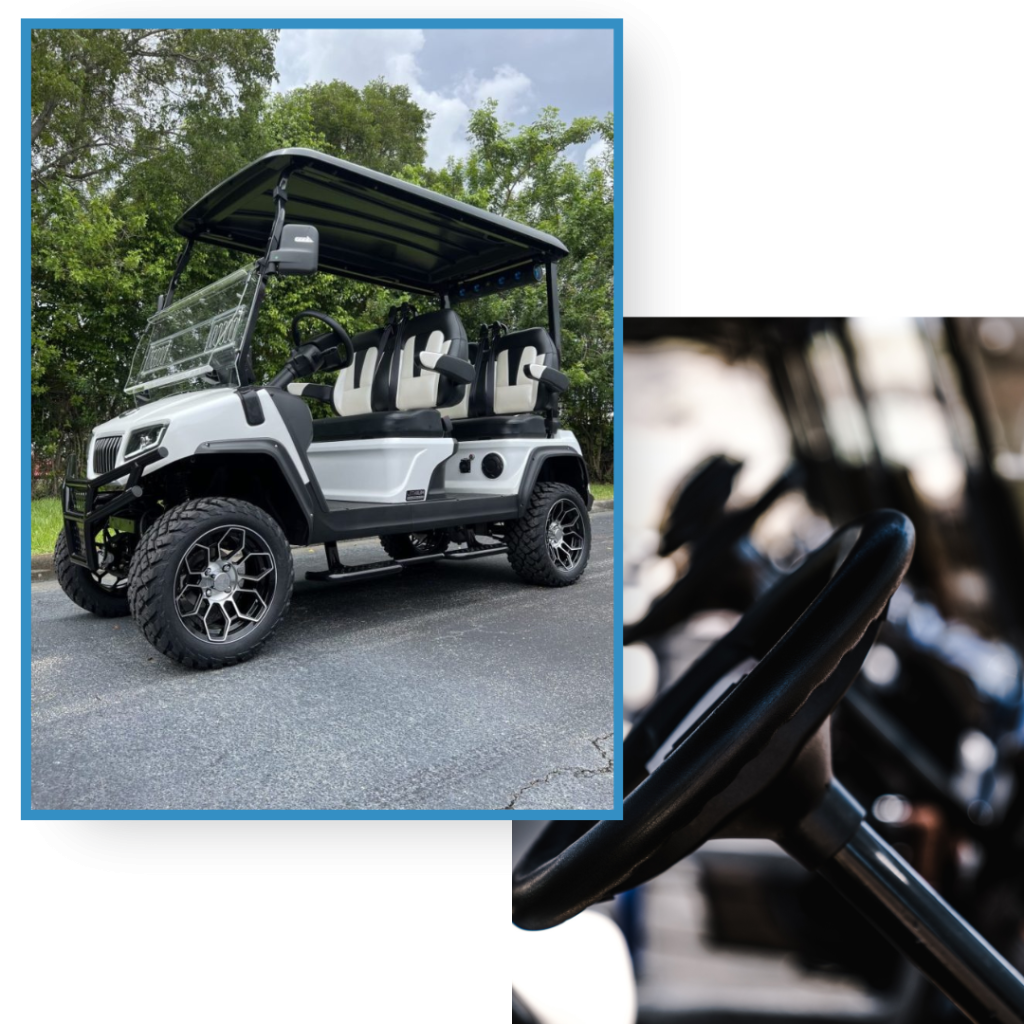 Prime Location: Your Gateway to Boynton Beach Adventures
Located in the heart of Port Saint Lucie, Florida, Beachside Golf Cars enjoys an enviable position that delights both residents and tourists alike. Our dealership offers unparalleled access to acclaimed golf courses and charming neighborhoods, granting you seamless entry into the world of Bintelli Golf Carts in the very surroundings you adore. We're dedicated to efficiently serving neighboring communities, ensuring punctual delivery, and top-tier maintenance services to keep your cart in impeccable condition.
When it comes to golf carts, Beachside Golf Cars in Boynton Beach stands out for several compelling reasons:
Our showroom features a diverse array of Evolution Golf Carts, catering to your unique preferences and performance needs. Whether you lean toward classic or modern aesthetics or prefer subtle or bold colors, our range covers the full spectrum.
Exceptional Quality and Durability:
Opting for an Evolution Golf Cart from Beachside Golf Cars means investing in reliability, performance, and longevity. Our carts are meticulously crafted to withstand the demands of Boynton Beach's coastal environment, ensuring they last for years to come.
Expert Guidance and Customer Care:
Navigating the world of golf carts can be overwhelming, but our knowledgeable and friendly experts are here to make it seamless. Whether it's understanding battery life or customizing your cart, we provide the information and support you need to make an informed decision, ensuring your satisfaction throughout your golf cart journey.
Begin Your Boynton Beach Golf Cart Journey Here
At Beachside Golf Cars in Boynton Beach, we are dedicated to enhancing your leisure and recreational experiences with Evolution Golf Carts. Whether you're a proud local resident or a curious visitor, our carts offer an unforgettable way to immerse yourself in the beauty and excitement of Boynton Beach. Visit our showroom today to discover the perfect Evolution Golf Cart for you, and let the adventures begin in this charming Florida coastal town!