Enhance Your Port Saint Lucie Experience with a Bintelli Golf Cart
Beachside Golf Cars is your premier destination for Bintelli Golf Carts in Port Saint Lucie, Florida. We bring excellence and exceptional customer service to the dynamic Port Saint Lucie community, offering premium golf carts that enhance your recreational adventures. Situated conveniently in Port Saint Lucie, our dealership offers seamless access to local golf courses and picturesque neighborhoods, making it the perfect place to embark on your quest for the perfect Bintelli Golf Cart.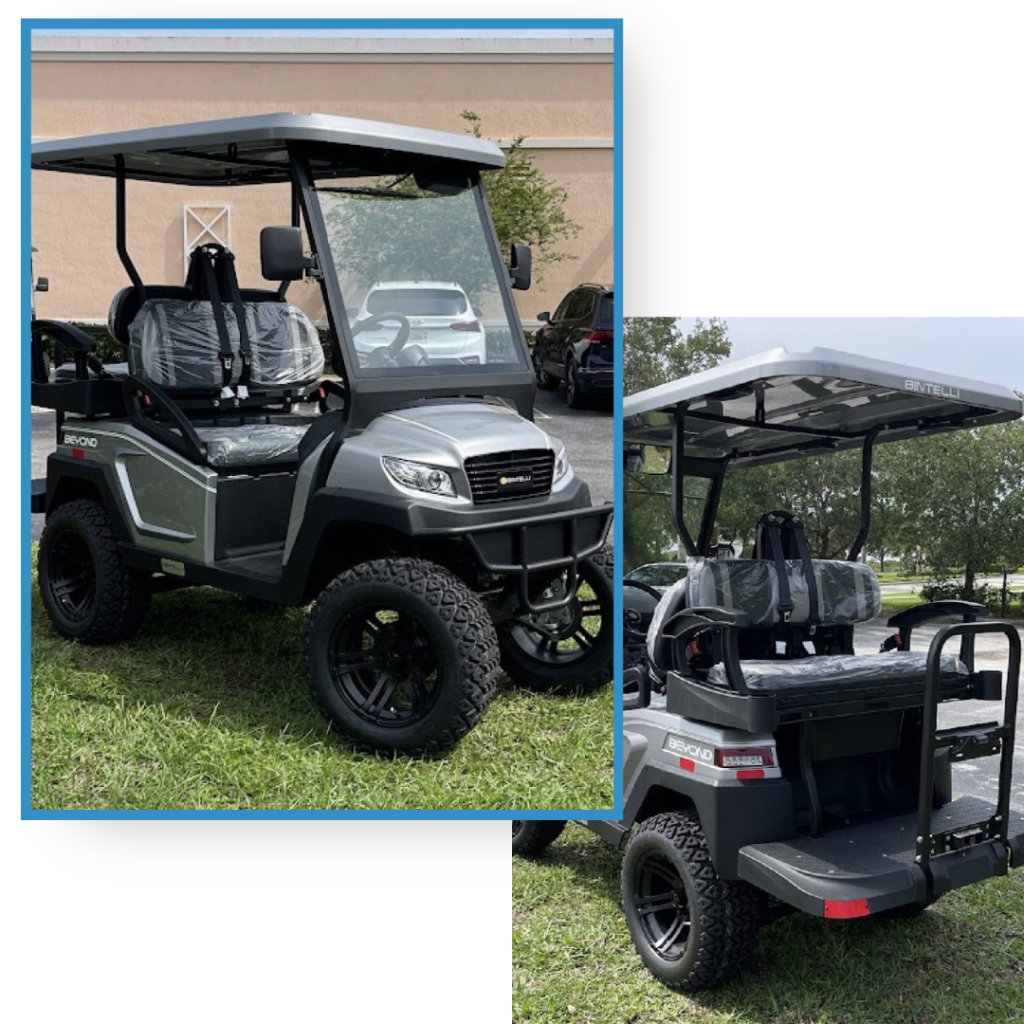 The Bintelli Golf Cart Experience in Port Saint Lucie
Exploring Port Saint Lucie in a Bintelli Golf Cart is a unique and exciting experience. Our state-of-the-art showroom in Port Saint Lucie showcases the latest Bintelli models and customization options that allow you to personalize your cart according to your style and preferences. Whether you're cruising along the scenic coastal roads, heading to the golf course, or simply enjoying a relaxed ride through this beautiful Florida town, these carts redefine how you enjoy your leisure time.
Why Choose Bintelli Golf Carts?
Bintelli Golf Carts are known for their quality, durability, and innovation. With features like comfortable seating, advanced technology, and a smooth ride, your journey will be both convenient and enjoyable. These carts are designed to offer exceptional performance, making them suitable for navigating golf courses and city streets with ease. Personalize your Bintelli Golf Cart with our extensive customization options, which include a variety of colors, accessories, and add-ons to create a cart that matches your personality and complements your lifestyle.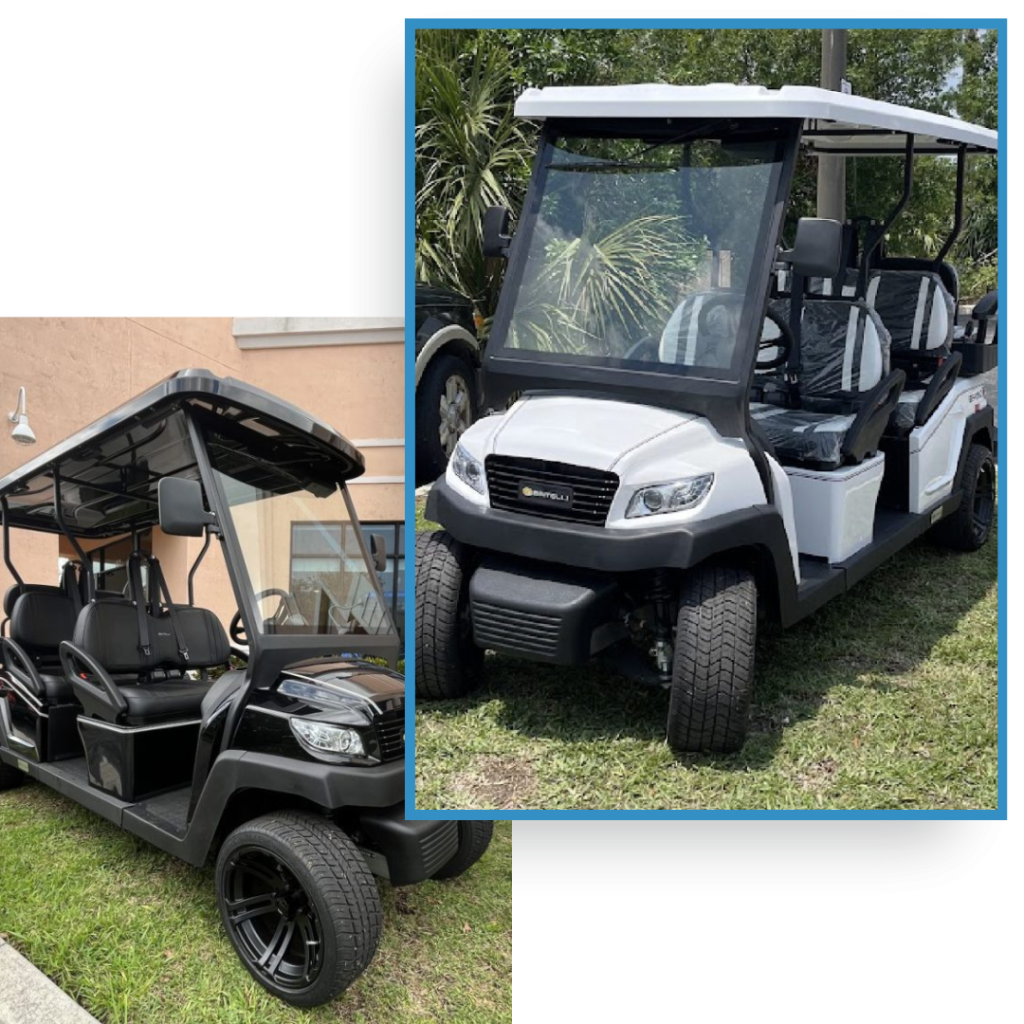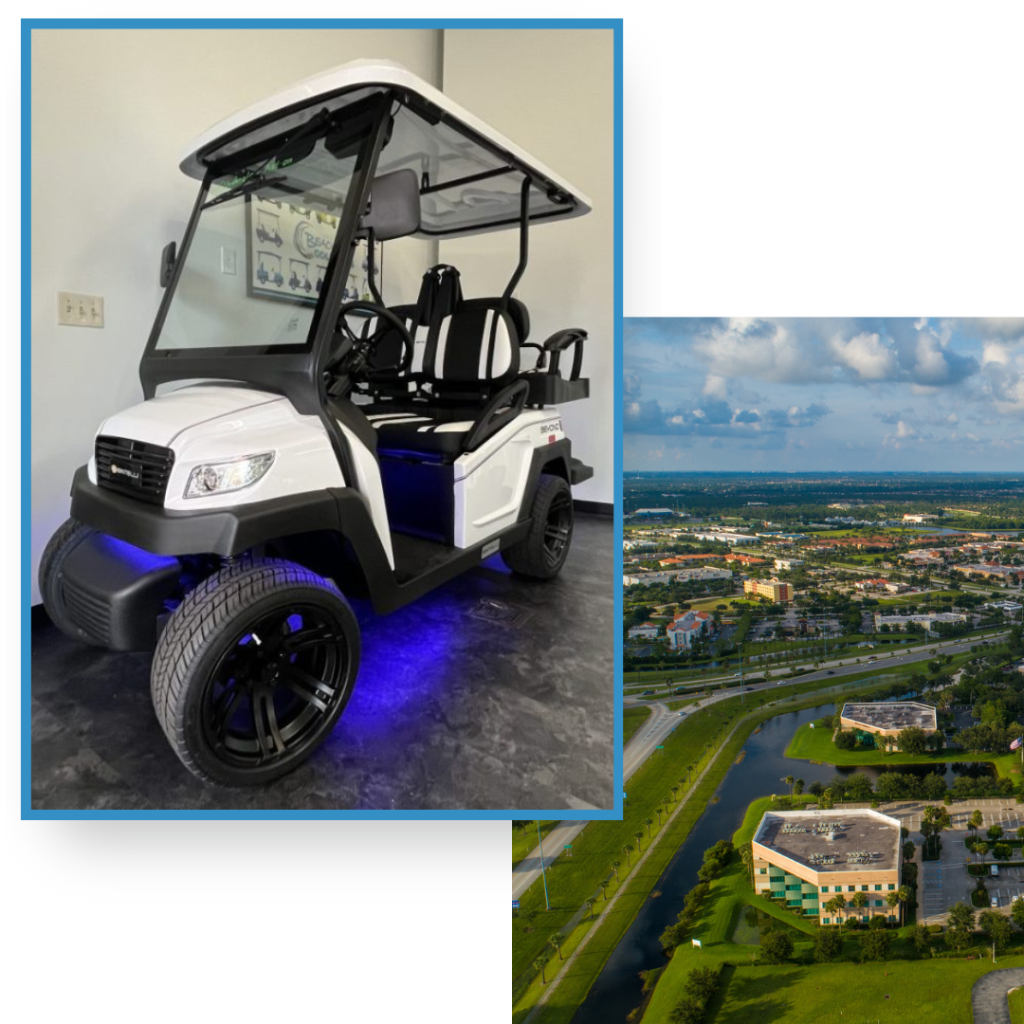 Prime Location: Your Gateway to Port Saint Lucie Adventures
In the heart of Port Saint Lucie, Florida, Beachside Golf Cars is strategically positioned to fulfill the desires of both residents and visitors alike. Our dealership's close proximity to renowned golf courses, captivating scenic spots, and idyllic neighborhoods grants you effortless access to the world of Bintelli Golf Carts, all within the familiar and beloved surroundings you cherish. Rest assured, we're dedicated to efficiently serving neighboring communities, ensuring punctual delivery and top-tier maintenance services to ensure your cart remains in impeccable condition.
Why Choose Us in Port Saint Lucie?
When it comes to finding the perfect golf cart dealership in Port Saint Lucie, Beachside Golf Cars stands out as your trusted choice. Discover the reasons why we are the preferred destination for Bintelli Golf Carts and why our commitment to customer satisfaction and exceptional service sets us apart from the rest!
Begin Your Port Saint Lucie Golf Cart Journey Here
At Beachside Golf Cars in Port Saint Lucie, we're fully committed to enriching your leisure and recreational moments with Bintelli Golf Carts. Whether you call Port Saint Lucie home or you're simply exploring this captivating coastal town, our carts provide an unforgettable means to immerse yourself in its allure. Come visit our showroom today and find the ideal Bintelli Golf Cart that suits your needs perfectly, and let the adventures commence in this enchanting Florida coastal gem!